I will do professional mixing and mastering
(160)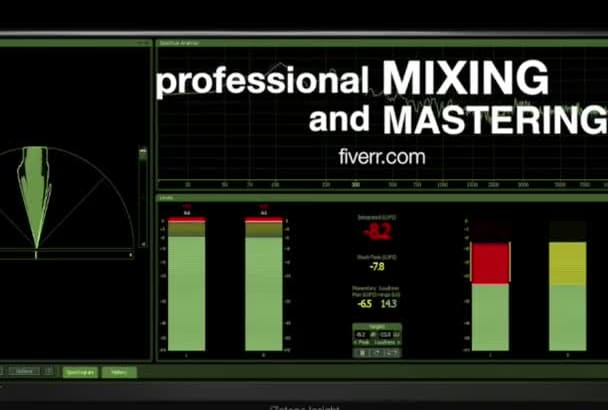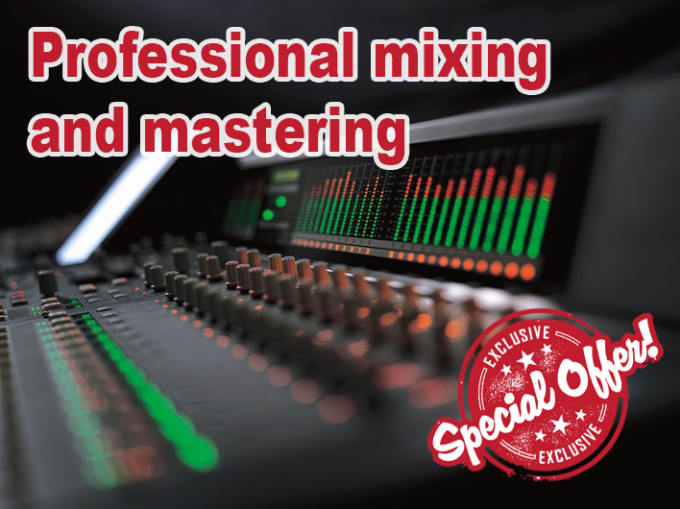 one of the best experience on fiverr... this seller is very professional and gives top quality... also very accommodating for changes till you are satisfied and a very quick turnaround and top notch communication ... more songs coming your way....thank you for everything
Reviewed by dmoretechie over 1 year ago
I am a professional mixing engineer with a degree and years of experience. I love what I do and I'm here to unleash the potential in your music!
If you have any questions, get in touch and I'll be glad to answer ;)

For your $5 you will get:
· Professionally Mixed and Mastered song which you can present to record labels and publishers
· Maximum of 5 stems/regions/tracks/audio files per music peace. If your song/instrumental contains more than 5, please go to "Gig extras"
· You will get a High Quality MP3 file (320kbps)
· I will add effects to your vocals and instruments if needed at no extra cost.
· If your vocals need pitch correction please see "Gig extras"

· If you want me to edit things that are out of time please see "Gig extras"

· If you need WAV file please see "Gig extras"

*if you have an album or ep, please get in touch, I might customise the price for you*

*mastering only - just $5 per song*

Additional info:
Please keep in mind that I can only enhance the potential in your music. I can not change the way it has been recorded, so always send only your best takes for the best results! ;)
P.S. : send in WAV files for the best quality:
16bit/41kHz, 24bit/41kHz or 24bit/48kHz
Frequently Asked Questions
Use Wetransfer or Dropbox. You can use your own email in Wetransfer and send me the download link only.