I will draw any animal in my cute cartoony style for $5 in

Cartoons & Caricatures
5 Orders in queue
7 Days On Average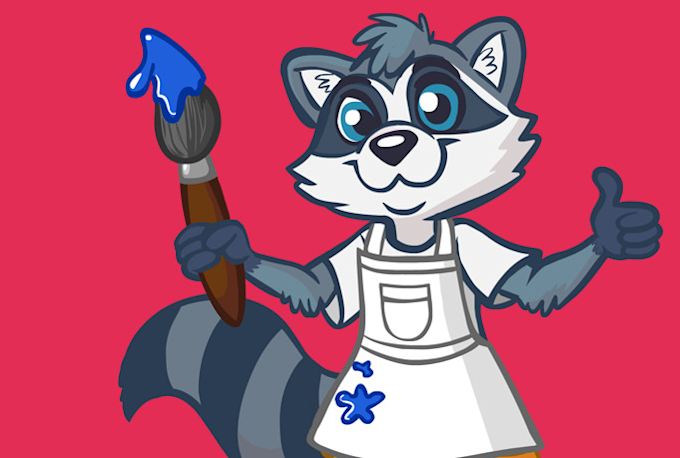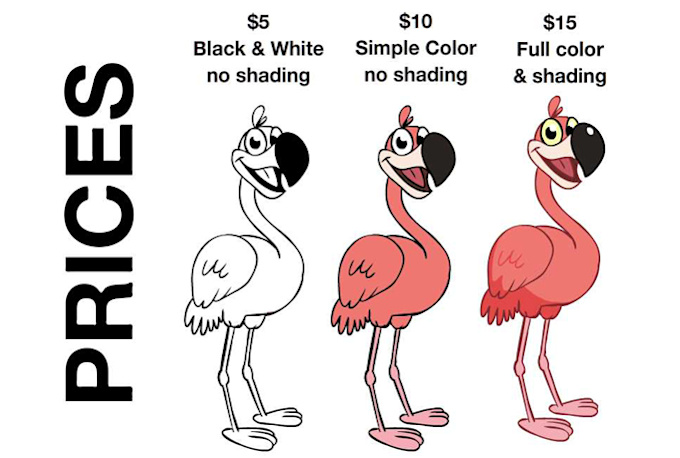 Exceeded expectations... I'll be going back for more!
Reviewed by jlich3 1 day ago
Great Job!
Reviewed by fusionk 4 days ago
First, I must say wow! This monkey was even better than what I had visioned. You did an absolute excellent job. I am excited to use this for my program! I will be getting in touch with you relatively soon to order the other animals as well. This is great!!!!
Reviewed by fichtersa12 12 days ago
Great job! I will use her again.
Reviewed by buffalotails 20 days ago
Great communication & drawing exceeds expectations!
Reviewed by willfowler 22 days ago
Alyssaerin did a great job! The pics are very cute with a great sense of energy and movement, just as I asked for!
Reviewed by ozzy_kat 22 days ago
Amazing work!
Reviewed by ambernl 24 days ago
Wonderful work Alyssa, thank you! If anyone is looking for a cute and professional drawing, don't look any further! Alyssa is top notch and you won't find anyone better!
Reviewed by ambernl about 1 month ago
Excelent as always...
Reviewed by elektra16 28 days ago
Absolutely gorgeous. I worked with this seller for the original color design and then returned when I needed it black and white for an ink stamper. Great work, quick response and quick delivery of product. Couldn't ask for anything more.
Reviewed by opalescentangel about 1 month ago
Thank you! Turned out as I requested. Very pleased with communication, turn around time and final work. I look forward to working with you again!
Reviewed by kidscl about 1 month ago
Perfect work. Well done!
Reviewed by inkommedia about 2 months ago
Thank you Alyssaerin!
Reviewed by aliceinwonderla about 2 months ago
PERFECTION! I love this artist and her amazing talent! She's on the TOP of my list! ***** 5 Stars! ***** Thank You! :)
Reviewed by laurayork about 2 months ago
I could not be happier! How nice to have a true professional! Thank You x 1000! ;)
Reviewed by laurayork about 2 months ago
Good Job Thanks BG
Reviewed by rapidrg 2 months ago
Awesome work!!! it's the second time I ask for a drawing to Alyssa and it couldn't have been better =) Thank you so much!
Reviewed by pamelagirano about 2 months ago
Awesome work! Highly recommend.
Reviewed by xthebaronx 2 months ago
This picture was for the cover of my mixtape "Lighten Up". Alyssa captured the light, borderline-goofy mood I wanted and then some. SO impressed. The quality and polish of her work is amazing. I would HIGHLY recommend her.
Reviewed by zero_contrast 2 months ago
haha this is great! im verry happy with the result, recommend this seller to anyone . thanks!
Reviewed by oogienl 2 months ago