I will create and deliver 1 large Valentine Heart Cookie
(23)
1 Orders in Queue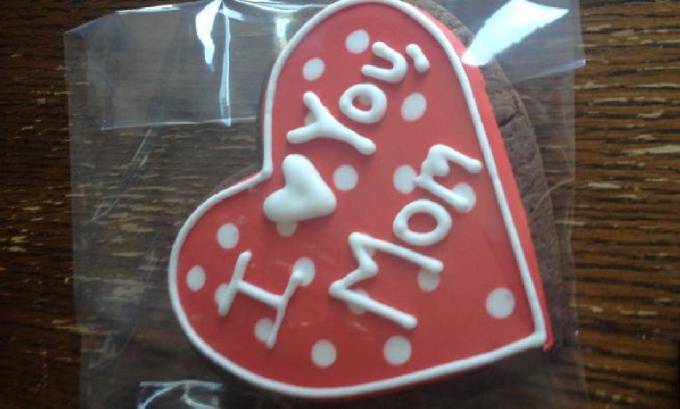 Absolutely AMAZING!!!
Reviewed by enjoi_ over 2 years ago
I love this lady. She replied fast and made a change to my order . 5/5
Reviewed by cladvirus almost 3 years ago
AMAZING! 10/10! Must BUY!! (only downside, it came cracked... but, its the thought that counts :)) I bet she will love it anyway!
Reviewed by enjoi_ about 3 years ago
I'm very happy with the service :D
Reviewed by cladvirus over 3 years ago
I wish I was sending these cookies to myself because they are making my mouth water for a taste! Thanks so much for offering this gig and for a beautiful job. I will be back!
Reviewed by dkuper over 3 years ago
Angie delivers a great product as promised. I love knowing that I can send a cookie anywhere, anytime and make someone 's day. I will be ordering again.
Reviewed by dkuper over 3 years ago
Delivered quickly, and my hubby was surprised and happy to receive it in the mail! Thanks!
Reviewed by sadaf786 over 3 years ago
nice cookie..my sis will love it! thank you
Reviewed by shepherdmom3 over 3 years ago
Thank you! I am so excited for her to receive it! It turned out sooo super cute! You have great talent! Is it a chocolate cookie?
Reviewed by steiff1001 over 3 years ago
FREE SHIPPING! Are you having a hard time finding the perfect Valentine's treat? Would you like to let someone know you're thinking about them in a way they'll enjoy today and remember forever? This year you can give a gift everyone will LOVE! You've heard about the awesome treats Angie Pangie makes - now it's your turn to try out the best gig on Fiverr! Send a tasty Valentine's Day treat! I will create and decorate one large heart cookie and ship it to you (or the person you specify) anywhere in the USA via 1st class mail. There is no additional charge to ship this one of a kind treat. Your cookie can be personalized with a name or a short sentiment, if you wish. Designs may vary slightly. If you want to pick a specific color or one of my other cookie designs please order one of the extras to upgrade to "custom cookie choices." Each cookie is individually wrapped and tied with a coordinating bow, then carefully packed to arrive in pristine condition! Please message me before placing international orders. I would love to send you a cookie, but will need to check the customs rules and shipping rates.