I will record a voiceover for your book, character, or radio spot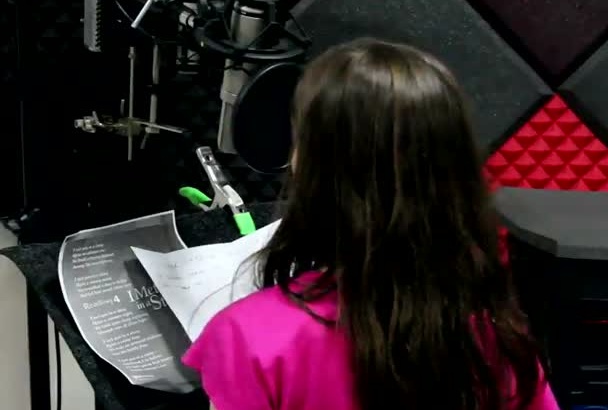 Thanks!
Reviewed by icanhas 2 months ago
Excellent voice, very easy to order, got exactly what I wanted!
Reviewed by brianzitnak 2 months ago
Perfect recording once again. Got it correct on the first take. Thank you.
Reviewed by loerde 3 months ago
Your voice sounds perfect for my character! :D I am so looking forward in the next episode! :D Thank you so much! :D Best regards, Jonathan R (Ansett4Sims)
Reviewed by romerjon17 3 months ago
Gorgeous reading Esther. Thank you!
Reviewed by chelseamouse 3 months ago
Perfect on the first take. Very happy with the delivery and style/tone. Thank you.
Reviewed by loerde 4 months ago
Outstanding Experience!
Reviewed by sergeeo 4 months ago
Great service and the result is just as I wanted: https://m.youtube.com/watch?v=pSRGtBlHc38
Reviewed by meitalsoulam 5 months ago
wow. amazing work. very talented.
Reviewed by tragedy1 5 months ago
Great reading! Thank you. :-)
Reviewed by chelseamouse 5 months ago
AMAZING TO WORK WITH!! truly an awesome experience. will for sure use again in near future :)
Reviewed by sydwiseman 6 months ago
Well done, high quality audio, very emotive for a short piece.
Reviewed by keysforkids 7 months ago
Excellent job! Very talented!! Will return.
Reviewed by positive0155 7 months ago
great job by Mark and Esther - look fwd to working again with them !
Reviewed by cliffordsean 7 months ago
Awesome experience! Quick delivery and quick response to required changes. I LOVE IT! Thank You!
Reviewed by thedvguy 8 months ago