Member since: September 2016
Recent Delivery: 26 days
Avg. Response Time: 1 Hrs.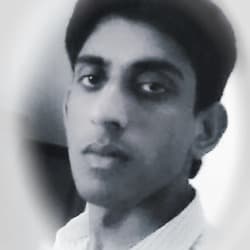 asim977
online
offline
Reviewed by
mutumishi

This was a horrible experience, I am still trying to get my money back because this gentleman did not seem professional to me, his work was very substandard, or amateur, I would never ask him to do anything for me again!

Reviewed by
bmohankumar

j

Reviewed by
jazzy500

Asim977 Did an OUTSTANDING Job, It was Exactly what he said he would do, We love our new flyer, we changed ideas in the middle of the project a couple times but he remained patience and polite with us, when he says " my passion is your happiness" he really means it. THANK YOU ASIM YOU ROCK! we will definitely work with you gain and recommend you :)

Reviewed by
entretienlapoin

Designer professionnel, à l'écoute, travaux dans les règles de l'art ! Nous vous le recommandons.

a

Reviewed by
andrew2505

Reviewed by
aletagordon

Very professional and was very quick with communication. I will use again

g

Reviewed by
gretchenanne713

He was fast and provided great communication and accepted all of my requests for revisions. Thanks!