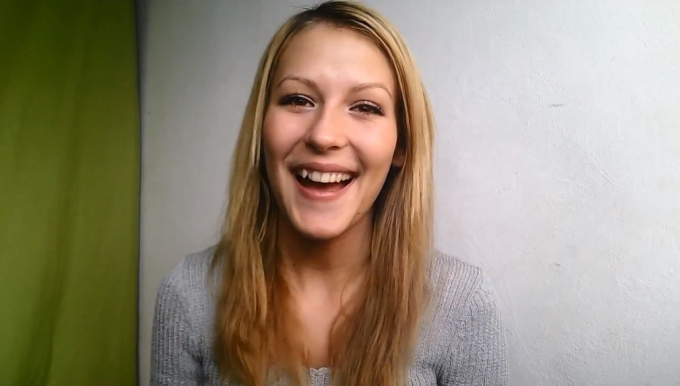 Carla went above and beyond. Absolutely Awesome job!
Reviewed by patrickroberts about 1 month ago
Perfect! You rock!
Reviewed by pwp132 3 months ago
Cool - will buy again :)
Reviewed by kakamanna 4 months ago
Good job Thank you
Reviewed by hemumlbx 6 months ago
thank you very much a great job but i hope to be longer
Reviewed by abdalr 7 months ago
Thank you Carla, I can't tell you how much we appreciate working with you. You really care and it shows in your excellent work. Thank you again for everything!
Reviewed by hathor1000 7 months ago
Amazing work. Carla went above my expectation on the subject at hand. The work she provided me was worth more than the price that I paid. Professional and knows what she is doing. Great job Carla. Thankyou I will be back for the next video I need in the future. 10 STARS !!!!!!
Reviewed by leftyslim 7 months ago
Perfect! Thanks for doing this so quickly!
Reviewed by hathor1000 8 months ago
Excellent job Carla! We are very pleased with the video and you delivered the lines perfectly!!! You have an amazing presence that come through on camera. Thank you very much. Your gig is very valuable.
Reviewed by hathor1000 8 months ago
Outstanding work!!!!! Thank you
Reviewed by natural420world 9 months ago
Outstanding Experience!
Reviewed by eranamir 9 months ago
Great, great job
Reviewed by trasoda 9 months ago
Fantastic gig! Seller turned it around in super quick time and delivered excellent results. Will use again and I highly recommend to others! Thank you!!!
Reviewed by purlcity 9 months ago
perfect thank you
Reviewed by connectica1 10 months ago
Super Fast Delivery, Excellent Work!! Thanks!
Reviewed by mcomtraining 10 months ago
Very fast, extremely friendly and communicative. A first rate video. Very pleased. Thank you
Reviewed by moodmix 10 months ago
She was fantastic
Reviewed by wendover 12 months ago
Awesome Best testimonial i've gotten so far..
Reviewed by ccrippen11 about 1 year ago
absolutely spot on Quick, easy to deal with, and provided exactly what was needed Recommended
Reviewed by qrcaustralia about 1 year ago
Thumbs up
Reviewed by mmiller7 about 1 year ago