I will deliver your Valentines Day Message in my cheesy and sweet clown way for $5 in

Your Message On...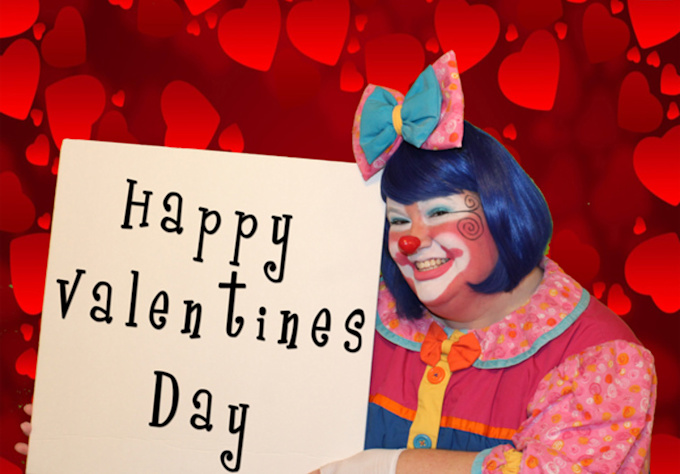 really high quality video delivered just as requested. thanks so much.
Reviewed by shawnguess about 2 years ago
Cindiva, you're so awesome. If i could, I'd pay you a visit just to watch you make these videos. I am sure you are a great person. Keep doing awesome work like this. Big Thanks for the video.
Reviewed by komal1310 about 2 years ago
Giggle Blossom you rock! I am a clown fan and just love what you have done. Thank you
Reviewed by lisasaline about 2 years ago
Thank you. What a terrific job in color selection and clown suit. You are amazing
Reviewed by lisasaline about 2 years ago
Hi! I am Giggle Blossom the Fiverr clown and I will deliver your *clean* message of love as only I can! Shall I recite a poem, declare your love or wax nostalgic on your behalf? You provide the details or script and I'll make a video they won't forget! I'll do a video or a picture of me with your message, it's your choice! 8:O)