I will custom Video by World Famous Chef Betty Spaghetti for $5 in

Other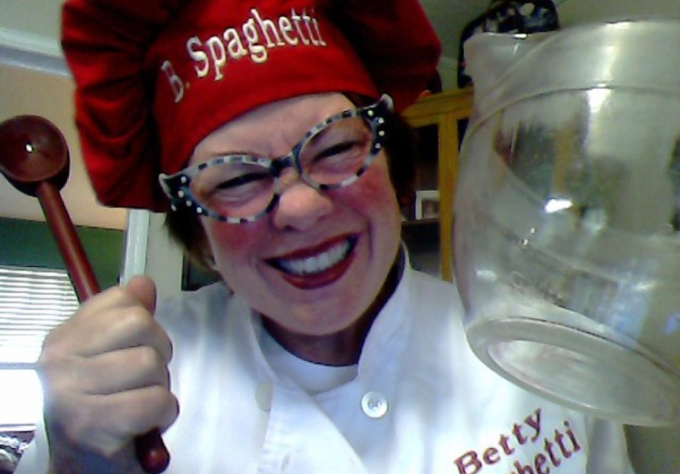 This video makes me laugh. It is perfect and very well done. This has to be the best gig on fiverr. Chef Betty is creative, will make you laugh, and has fun with her videos that she creates. I would recommend this gig to anyone. Great job.
Reviewed by attaboy over 2 years ago
Denise is a jewel! If I could thumbs up twice I would! We will be making more Chef Betty videos in the very near future! Ralph and Tamara Zippys Pizza Wings and Things
Reviewed by tamarahampton over 2 years ago
Hello there!!! I will record your message, shout out, testimonial, etc. as the world famous Chef Betty Spaghetti! You write and provide the script and Betty will add the spice and sizzle as only she can do. Have an idea and not sure if Betty can do it? Inbox me, Betty is very versatile. Betty is an old fashioned girl, so she keeps it G Rated. Satisfaction Guaranteed.