Member since: June 2015
Recent Delivery: 7 days
Avg. Response Time: 1 Hrs.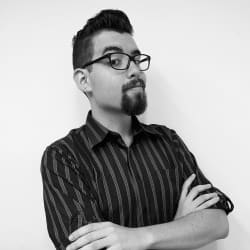 eros_santiago
online
offline
Reviewed by
zackeriethomas

Amazing work and great communication! it was better than what I hoped for! super fast delivery! I definitely will be returning at some point in the future for more work!

Reviewed by
amandaedell1

fast & good communication

v

Reviewed by
vadomafra

La comunicación ha ido muy bien, diseñador profesional y disponible, trabajo excelente!

c

Reviewed by
caracature34

Absolutely wonderful service. This seller is so talented, and he honored all of my edit request quickly and patiently! Will definitely be using him again!

e

Reviewed by
emlinsey

work with this man. a true professional with awesome product.

Reviewed by
lionchild

Seller has done it again! Great walk through with the design process and was helpful choosing the ideal pose and details. Will be back for more!

Reviewed by
lionchild

Thanks for the this awesome order! Eros_santiago delivered on time and was able to take me through the design process to make sure that the end product would turn out the way i wanted. I was not disappointed either - as the artist stayed true to the original shows design as much as possible and the poses/clothing/accessories i requests fit in well!