Member since: April 2016
Recent Delivery: 23 days
Avg. Response Time: 1 Hrs.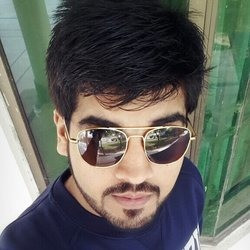 faizan747
online
offline
a

Reviewed by
alzahrania2

perfect guy for this job.. he has strong potential and lovely touch.. i suggest all

s

Reviewed by
svt04cobra

Very good experience. Very good to work with. Did an awesome job. Very happy and will do business again. Thanks.

o

Reviewed by
ossicorp

Reviewed by
poveyjonathan

Great experience for the second time - very prompt, good communication and great design work - thank you

Reviewed by
poveyjonathan

This was my first experience using Fiverr and it's been great! Faizan communicated quickly and provided updates regularly. He took my rough design and transformed it into a great product - beating expectations! Thank you

Reviewed by
boosh14

Very patient and customer friendly! Made sure I was satisfied, thank you!

Reviewed by
mycsculptures

very kind guy who knows what he's doing!!