I will how to make more MONEY with your web site design for $5 in

Get Traffic
1 Order in queue
7 Days On Average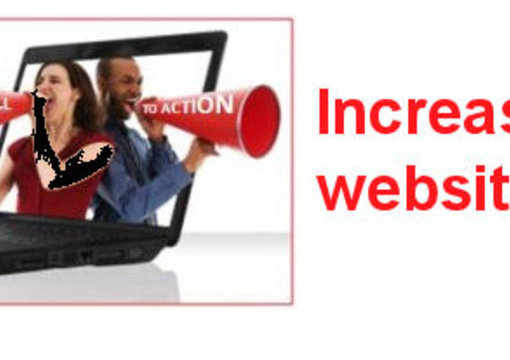 Good practical advice. Great to have expert insight from someone not attached to the business, seeing the website as a new customer would and noticing things you become blind to yourself. Thanks
Reviewed by mikeyaka about 1 month ago
Satisfactory Experience
Reviewed by paolo1972 2 months ago
Great service at a great price! Would order again.
Reviewed by marketworks 3 months ago
Outstanding Experience!
Reviewed by movieseals 5 months ago
Outstanding Experience!
Reviewed by timotheedgm 5 months ago
I was satisfied with the work that was done by hot web ideas. We clarified a minor issue, and I look forward to getting more pages analyzed by him.
Reviewed by nategee 6 months ago
great job
Reviewed by alcast4 6 months ago
Excellent seller. Convinced me to do a re-tool of my entire website format.
Reviewed by lifepua 6 months ago
Thank you for great review
Reviewed by annie1004 6 months ago
Great information provided with specific areas to improve and ideas on how to make the website more SEO friendly and convert.
Reviewed by edueholm 6 months ago
Bruce: This is very helpful and will integrate your ideas
Reviewed by pstrunc 6 months ago
Tremendous job - I will use you again
Reviewed by alcast4 6 months ago
Brilliant service. Very insightful points and I'm sure my ROI on this $5 spent will be significant. A+++
Reviewed by charliedunks 6 months ago
Great job :) will keep working with Bruce.
Reviewed by necksofa638 7 months ago
Great job... Will re-order again soon and I can only recommend Bruce's gigs :) Welldone
Reviewed by necksofa638 7 months ago
Outstanding Experience!
Reviewed by zinger1 6 months ago
Very straight to the point on the details of the perhaps eras that may have been made on your end or just good at sating possible potential improvements for you. Id try his gig again.
Reviewed by channingkelly 7 months ago
Great job. he really helps so much in the video and i learnt a lot. Thanks and i will order from you again!!
Reviewed by handful417 8 months ago
Excellent work! Delivered and communicated very effectively. Would recommend to all!
Reviewed by dnrealtor 8 months ago
Wonderful Experience! Possibly the best on Fiverr. I am very happy and not only will I recommend, I will also be buying the extras as well next time. Thanks a lot Hotwebideas!
Reviewed by prdistrict 8 months ago
19 Years Web Design Experience And Analyzing Sites To Increase Sales and Engage Your Online Customers.

I provide A full video analysis of your home page!


Is your website NOT generating sales or signups? I will show you why in a video. Please see my portfolio for sample videos.


I do all the following in the video:
Go through your one page per Fiverr order with a mouse & identify the weak areas.


Show you how to fix the weak areas to increase your online sales.


For more web pages, please order 1 gig per web page to be analyzed.


Let's analyze your SEO too! (requires gig extra)
As a gig extra, I will analyze your keywords and meta tags (search engine optimization) & show you how to get better search engine rankings.
We have turned around thousands of website sales and can do it with yours!