I will make you radio drops, sweepers and jingles
(337)
1 Orders in Queue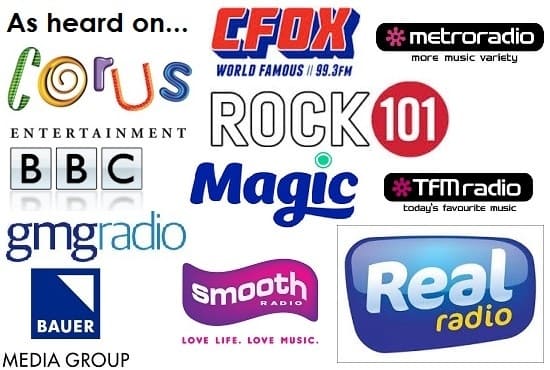 I would love to say Ian is horrible...so that we would always have easy access to him. But I can't! Ian is Awesome! Timely completion of work, client was absolutely thrilled and as an agency he made the process so easy. Will definitely use him again.
Reviewed by jhammons72 over 1 year ago
I will produce 5 pieces of imaging for $5.

I am a radio producer with over 15 years of experience working for major media companies around the world and I want to make your promos, trails and adverts for only $5.
You have heard my work on the BBC in the UK, on Corus Entertainment in North America and Canada and on hundreds of radio stations around the world.
Radio stations I have worked for in audio production roles include Rock 101 and The Fox in Vancouver, BBC Manchester, Real Radio Scotland, Metro Radio in Northern England and many more. My work is heard by millions of people every day.
You can have me make your imaging for only $5. This is a bargain - believe me - good producers cost $1,000s every month!
Hear my work (copy and paste link into browser):
Promos and Imaging: https://soundcloud.com/iandthompson/ian-thompson-imaging
Commercials and Spots: https://soundcloud.com/iandthompson/ian-thompson-commercial-1
**PLEASE NOTE: I do not provide voice overs - you must already have your own Voice Over recorded OR ask me to source you a voice and order it as a gig extra below (the cost covers the cost of the voice over - I don't make a profit on this!)**
3 days delivery
Radio IDs and DJ Drops
My most popular gig - world class Radio Imaging and DJ Drops