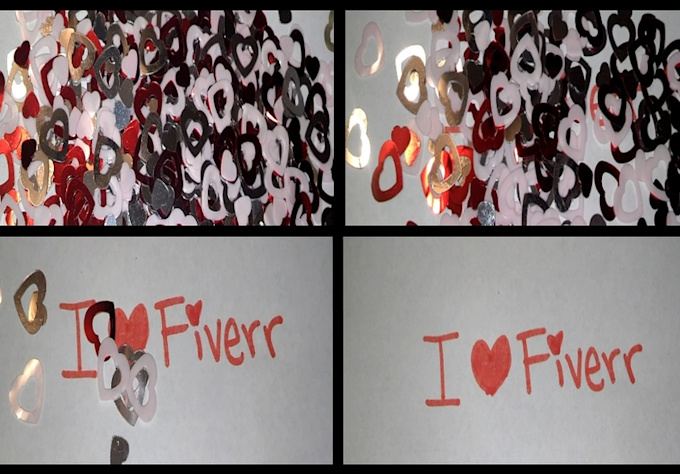 Wow, perfect! And delivered in less than 2 hours! Thanks, I will definitely recommend you in the future!
Reviewed by captaindirty about 2 years ago
I bought 3 v-day videos from her and all delivered in about 3 hours. Very professional and speedy! ; )
Reviewed by sboyle about 2 years ago
You rock! I love it!!! I'm ordering more right now!! The fastest delivery possible - 1 hr. 16 mins!!
Reviewed by sboyle about 2 years ago
Awesome. Simply awesome. Really? 55 minutes from order to completion? Do you have other super powers? Thanks so much!
Reviewed by deadesq about 2 years ago
Icandothis thanks for the quick, quick delivery and it looks great. It will be a hit on Valetines Day. Thanks Vic
Reviewed by bovic121 about 2 years ago
**LEVEL 2 Seller**Want to say something to your special someone? Well, here's a unique way to do it! I will make a video of your message being revealed under some really awesome heart confetti. Surprise your special someone with this fun gig!