I will give you 10 tips on How to Find Hot Topics for $5 in

Business Tips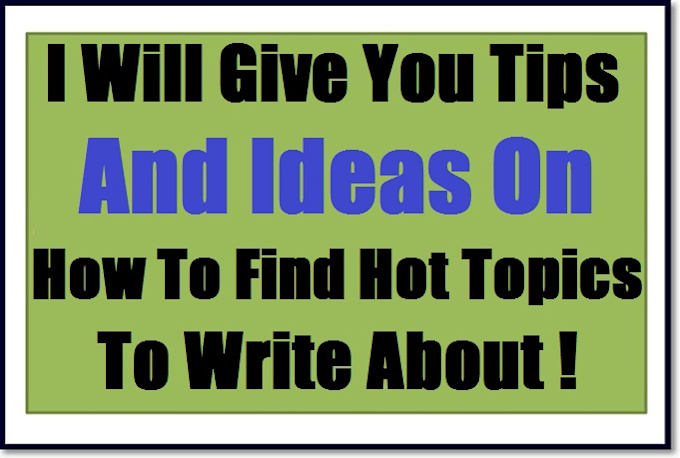 Express delivery just for $5
100% SATISFIED CUSTOMERS!!!


Everybody wants to know WHAT to write about. What is it that people want to read? What are the "hot topics" that you know will generate some interest if you write about them.

Even though the Internet has changed the face of the world -- how we shop, communicate, do business, research and just about everything else -- it hasn't
changed what we WANT. There are classic (and TIMELESS) topics that are always going to be hot topics.
Here are ten of them. If you want to know WHAT people want and WHAT you should write about, then find something related to these topics...
I will send you the download link to these 10 super tips once you've ordered for this Gig. I mean instantly.