I will make you a radio commercial from scratch
(18)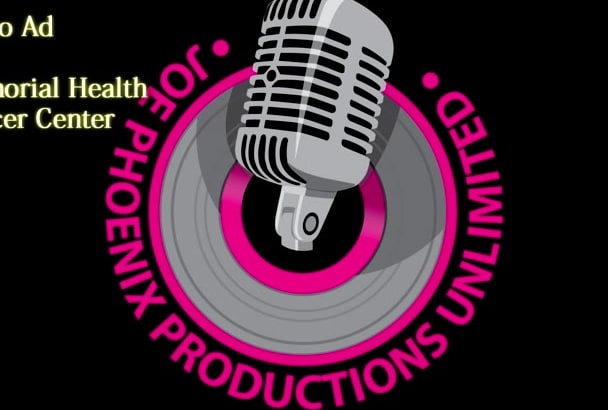 Realised that the advert was very cluttered with information joe was willing to work with me to revise a creative business services advert that got the main service information across as well as the offers. very professional work will use again and will order a 3rd time
Reviewed by pariswalker776 2 months ago
I will make you a radio commercial from scratch!

10 seconder = $5 [This is Voice Over + Music Background]
11 seconder to 60 seconds = $25

If you do not have a script --- NO PROBLEM
An ad script for a 10 seconder and up = $15 [Ideas are a little expensive guys, it gets me crosseyed!]

If you want your script revised ---NO PROBLEM
Script Revisions = $10

You want it with a background music --- NO PROBLEM
This is free IF you order a gig MORE than 10's otherswise, its = $15

(and this list can go on so better message me what else you need and we'll figure it out ok? )

All materials are TV and RADIO broadcast quality.

So yeah, let me know and lets do magic!!!!