I will record a PROFESSIONAL Male North American voice over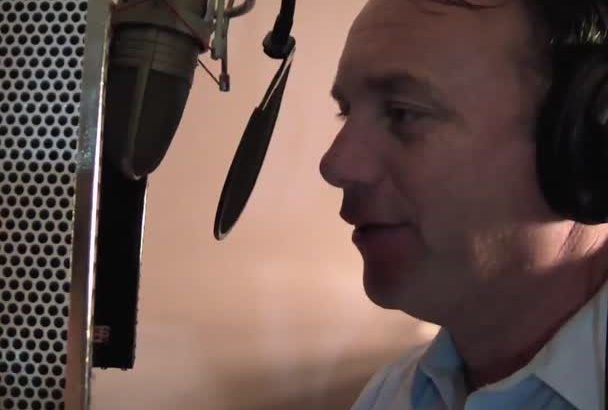 James is an extremely professional VO artist and has shown his excellence with on time delivery of the final product and changes requested. Hope to work with him on projects!!
Reviewed by sajidc about 22 hours ago
James once again delivers! This is now the SECOND podcast intro he's done for us, and as always, SPOT ON! Highly recommended for anybody looking for a high quality male voice. - Peter
Reviewed by fitnessretrieve 2 days ago
Fast turnaround, excellent quality audio. Great job!
Reviewed by clcproduction 2 days ago
Professional and easy to work with, James give a kind and quick service. I'm sure i would be ordering more VO from this talented guy. Thanks James!
Reviewed by yairgadon 5 days ago
James did a great job! Very professional and courteous!
Reviewed by documentaryfilm 5 days ago
Excellent thanks!
Reviewed by lexington321 6 days ago
Outstanding job! I've used James a couple times now and my youtube videos are turning out great!
Reviewed by ryanv21 8 days ago
James is completely professional and easy to work with. He delivered a perfect voice over to us when expected. we will definitely use his services again.
Reviewed by jerryepstein about 8 hours ago
James was EXTREMELY responsive and professional with his work. This guy should be doing movie promos! If you need ANY voiceover work whatsoever, you've come to the right place! - Peter W
Reviewed by fitnessretrieve 9 days ago
Fab work!
Reviewed by daveotronb 9 days ago
Excellent
Reviewed by arthurabrami 9 days ago
Amazing job! The voice and the tone he used was spot on! I highly recommend this seller to anyone needing an excellent, fast, professional job. I ordered extra fast delivery and I received my order in less than 10 hours! Very happy customer!
Reviewed by crissmancasey 10 days ago
James did an Awesome job! His advice for our voice over work was very much appreciated and ours turned out great. He was willing to go outside the box if need be for our script. Will come for more voice over work in the future. Thank you James
Reviewed by it_reach 7 days ago
Excellent. Perfect. Thank you, James!
Reviewed by hildagarde 10 days ago
Thanks so much! :)
Reviewed by kodythompson 11 days ago
Great quality as always. Thanks!
Reviewed by cmeunier 10 days ago
great work
Reviewed by crispyprint 10 days ago
Thanks for a great job, and experience. Will use again. Cheers
Reviewed by mikeymoe237 10 days ago
OUTSTANDING! He did my voice over for my Mesothelioma awareness website. You can view the video and hear is voice, here. https://www.youtube.com/watch?v=RR0Ur3tl6hg
Reviewed by ryanv21 14 days ago
Great service and VO. Thanks :)
Reviewed by joychakravorty 18 days ago
Professional Voice Over for your project
3 days delivery