Member since: October 2016
Recent Delivery: about 9 hours
Avg. Response Time: 1 Hrs.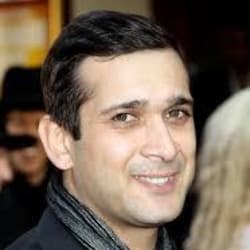 jimmy2017
online
offline
t

Reviewed by
tectronint

t

Reviewed by
tectronint

EXCELLENT DESIGN! In addition he was VERY helpful and nice, and it was very easy to work with him. Would recommend!

n

Reviewed by
nelyath

Reviewed by
andremartins966

g

Reviewed by
gapabral

Once again, fantastic work. Communication is awesome. If you are not using Jimmy, you should. At least give him a shot. What a great experience. He truly cares about his work and his clients. I am going to give him 100 stars for his work.

Reviewed by
ateliermeemosa

Travailler avec Jimmy est un vrai plaisir ! Il est très à l'écoute et réactif, et il comprend rapidement nos besoins et arrive à retranscrire nos attentes avec brio. Bien sûr, je le recommande très vivement. Je retravaillerai avec lui sans hésitations. Merci Excellent experience with Jimmy ! Very good communication and work.

g

Reviewed by
gapabral

Outstanding work. I am so impressed with the communication and work. I would give 100 stars if that was an option. I was initially hesitant because he did not have many reviews as he is just starting his business. Will definitely use again. Highly recommend. It would be nice if everyone I worked with communicated and worked as well as Jimmy.