I will do a Press Release or Press COMMERCIAL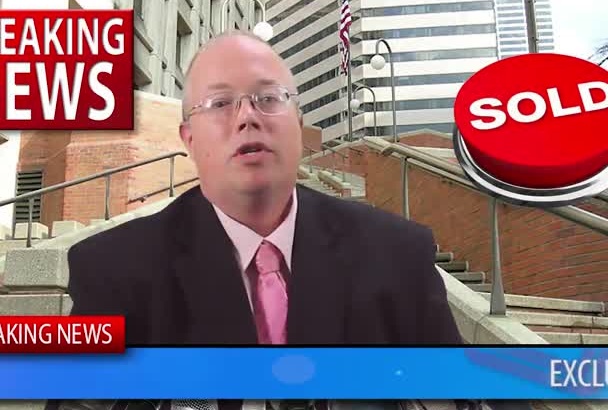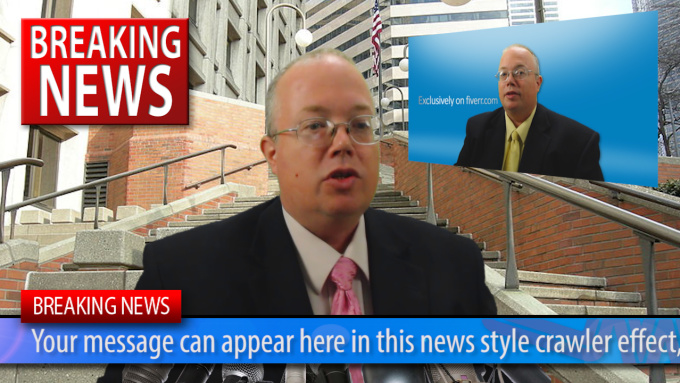 Thank you for the video. Great stuff. Good to work with people in business that enhance life. Thanks
Reviewed by dwight10 3 days ago
great press release! this is my third gig with Jpreay with more to come. mike farber
Reviewed by cool5mike 7 days ago
loved that, I might so some spoof War of the Worlds, newscast for the book - speak soon. David
Reviewed by darknesspapp 3 months ago
Delivering Your Message on Video as a "PRESS RELEASE"
This is a video gig, that is meant to deliver as a public announcement and the Camera (Viewer) is there as well, it is delivered with me facing the "Audience" Rather than the Camera Directly Unless You ask me to face the Camera. It's a Fun Gig that has many Uses.

For $5 you get:
Your 50 word SCRIPT YOU PROVIDE read by me, a professional spokesperson. If your script is longer than 50 words, then order accordingly (each additional 50 words is one additional $5 gig) This is Rounded us so be sure to allow for this.

Pro Grade Studio, Camera and Microphone for Superior Quality.

Delivered in 640x360 web resolution
Extras Available: More Script (Each $5 Extra is 50 Words More, Rounded Up)

Script Creation (Points Required in Word or Text File)
720P Graphics and Sound Pack

1080P HD Upgrade Your Video to Full 1080P HD
All Content You Provide You Must Own or Own Rights To Their Use.
Any Questions Just Send Me a Message!