Member since: April 2016
Recent Delivery: 1 day
Avg. Response Time: 2 Hrs.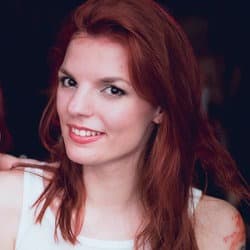 kalligen
online
offline
c

Reviewed by
cathyjames91

Reviewed by
techtoysnstuff

Perfect experience. From beginning to end kalligen was communicative, patient and really fun to work with. Seriously, have no doubts that she will work with you on the concept and make sure you're happy. Very very pleased. Thanks!!

Reviewed by
sahmrasslaw

l

Reviewed by
lindsaycardella

Good job! I appreciate the changes tried and her willingness to try other options.

Reviewed by
remixurself

Very well done!! I love my logo!!!

Reviewed by
kendawahmom

Kallirroi was so attentive to my project! She asked many questions to understand exactly what I wanted and was very thorough with the details on my logo. She made revisions quickly and to my specifications. I will definitely be working with her in the future and you should too!

Reviewed by
vvconsulting

Awesome work, Kalligen is very professional and patient. Will work again with her.