I will create you a very cute custom polymer clay owl in your choice of colours
(2)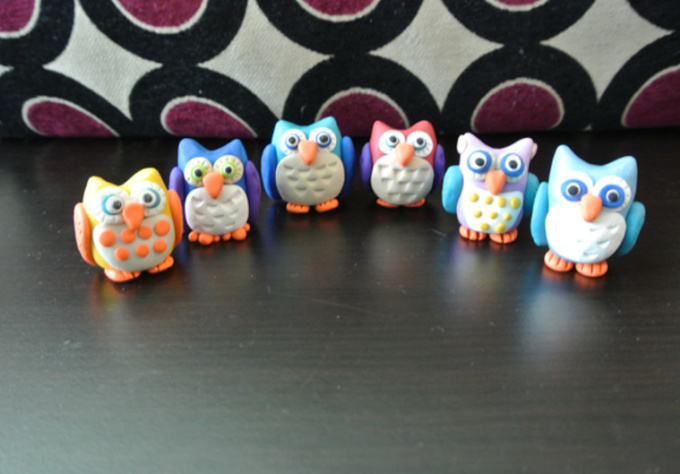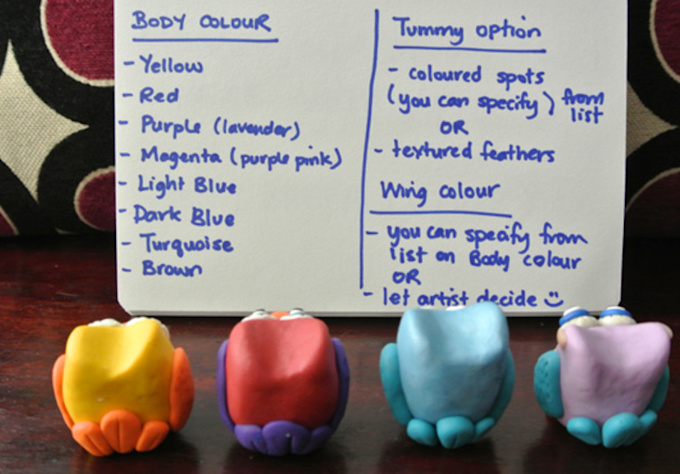 Hi Aimee, Thanks for the handsome blue owl!I like it so much! It's was excellent and quick experience to work with you! Thanks once again! Ingute
Reviewed by ingute over 3 years ago
OMGoodness, my owl just arrived and I could not be happier!!! What a fabulous arrival to brighten my day. Thank you so much for delivering exactly what I requested and so quickly too!
Reviewed by madgecanuck over 3 years ago
Hi there! I'm a graphic designer and closet crafts person! I LOVE owls and hope you do too! For this gig, I will handmake you a small 1" polymer owl from Fimo clay. It's pretty solid and not that fragile. It's not recommended for kids below 3 yrs old. Makes a cute paperweight or something to stare at on your desk ;-) You get a choice of 8 colours for the body: Yellow, Red, Purple, Magenta, Light Blue, Dark Blue (navy), Turquoise (bright), Brown (old school). For the tummy area, you get a choice of coloured DOTS (from the same colour list as the body), or aTEXTURED crescent embossed effect. Lastly, you'll get to decide what wing color you want (from the same colour list as the body), or alternately, if you'd like to have me decide for you, I'll pick something that coordinates well. Thanks for checking out my Fiverr Gig and hope you decide to adopt an owl!