I will crochet you a Angry Birds Beanie for $5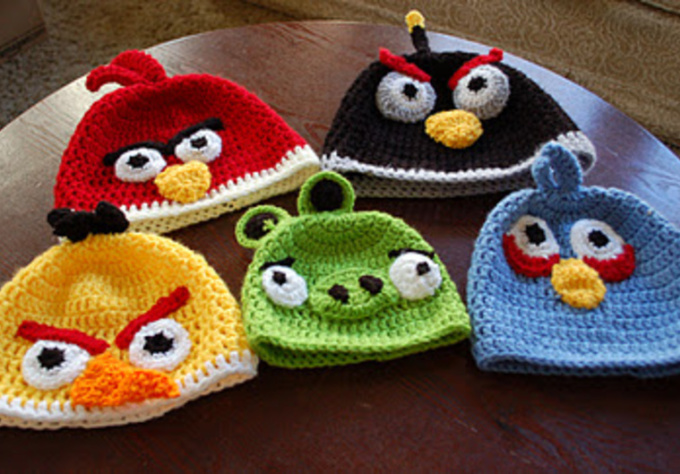 Thumbs up
Reviewed by sharonhr over 2 years ago
Awesome job! they look great! thanks!
Reviewed by vegasmv over 2 years ago
My two Angry Bird beanies arrived and were better than I expected! My 3 year old niece and 6 year old nephew flipped their lids when they opened these up! AMAZING WORK Kelly!! I can't wait to get the Pokémon ones done next!
Reviewed by chrissychris over 2 years ago
מעולה !! מומלץ ביותר
Reviewed by psychoacoustics about 2 years ago
Item received -- and it's AWESOME! My daughter is in love with it... it hasn't come off her head in two days!! Thanks Again!!!
Reviewed by bigbadblo over 2 years ago
THIS IS FANTASTIC!!!!!! i can't take it off. you put so much effort into this thank you so much! The beanie is also adorable! I want to wear them both at the same time. you're so good at it!I'm totally going to contact you if i need anything again :)
Reviewed by lolacey over 2 years ago
Very cool hats!
Reviewed by penguinman over 2 years ago
I've been waiting almost 2months for this order, placed in January , still have not received, got a email on 2/24saying they have been sent today is the 7th of march still no product. I'd like a refund
Reviewed by cherrypie over 2 years ago
Thumbs up
Reviewed by jasons17 over 2 years ago
My hat is adorable, warm, comfortable and just the right size. Thank you so much!!!
Reviewed by lovelola over 2 years ago
great work. 10x
Reviewed by slicks over 2 years ago
Angry Birds are all the rage this year, Get your very own Angry Birds Beanie made for you. Choose any beanie in the picture and I will make it for you. This offer is valid for International shipping as well as in the USA. I have shipped my Angry Birds all over the world. No country too far away! For International orders, please select the International shipping rates when you are ready to check out and they will be on their way.