Member since: February 2016
Recent Delivery: 4 months
Avg. Response Time: 3 Days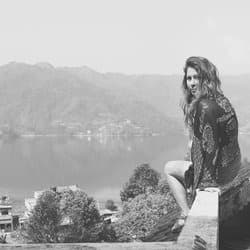 kirstied
online
offline
t

Reviewed by
tabitham

p

Reviewed by
pouchpouch

Cancelled order. Seller failed to deliver on time!

Reviewed by
kingston1220

Quick turn around and just what we needed!

Reviewed by
vokkavarst

This was a great experience. Kirstie is patient and follows up really quick with the revisions, and She is easy to communicate with! I think my logo looks super cool!

y

Reviewed by
yourflocklife

I have a hard time getting creative when it comes to logos and I really needed something special. After discussing essentially what I was looking for with Kirstie, she came up with an idea that was great! I needed a revision which she was happy to accommodate. Would definitely work with her again

j

Reviewed by
jeffwong175

Reviewed by
terryfok

awesome design. met my expectation at 1st draft. quick response! highly recommend!