I will write a CSharp or Vb net APPLICATION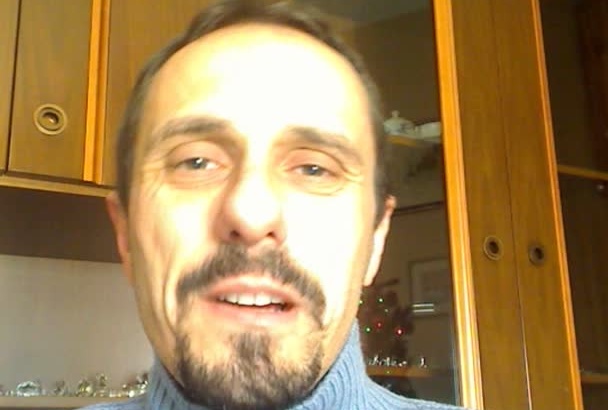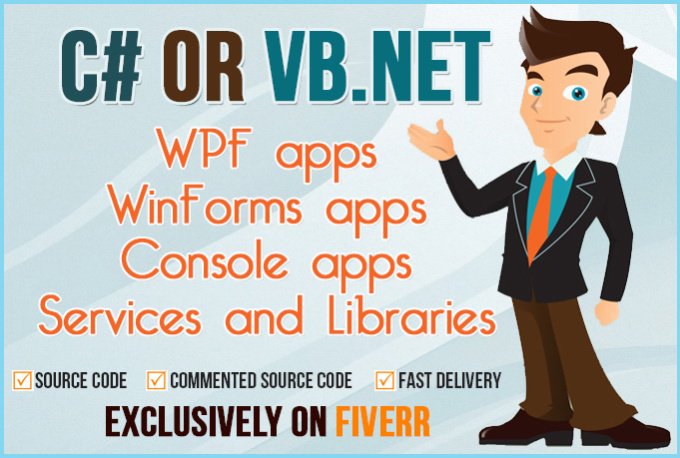 Exceptionally happy with what you did. You nailed the job perfectly from just a rough sketch on this idea I had. Thanks so much! Will be using you again soon.
Reviewed by garovich over 1 year ago
Thank you very much Marco, you did an amazing job - again !!! I am an returning customer and i couldn't be more happy then i am now! Marco is a professional, he is polite, he has a quick wit and he replies and delivers on time! Thank you Marco, you are Top-Notch!
Reviewed by ilililil about 2 years ago
The code looks very clean and I like how Marco took the effort to use a backgroundworker to keep the GUI responsive. I also like that he took the time to add neat icons to the application. I am very satisfied.
Reviewed by thijse about 2 years ago
Best programmer!!! Amazing Developer! Thanks Marco!
Reviewed by apstudios about 2 years ago
awesome experience with mark74. amazing and quick. will definitely work with you again soon my friend.
Reviewed by thereal4real about 2 years ago
From the beginning Mark took the time to understand the requirements and recommended solution options. Several times he made changes to the program to make sure it is working exactly as requested. Great programmer. Will definitely use him again.
Reviewed by erickay1 over 2 years ago
Very good programmer, very responsive , highly recommened !
Reviewed by noob600 over 2 years ago
Don't forget to add this guy in your collection and definitely don't forget to hire this guy if you need help in c# project. Because you have no idea what he is capable of.. If you message him, he usually reply in a minute. This guy is totally worth 4 the money I spent. Thank you very much marco
Reviewed by giridharanbtech over 2 years ago
Marco over delivers everytime i order, he is a brilliant programmer and gets every program i request built extremely quickly. He talks to you throughout the process making sure you get exactly what you want! Easily best Fiverr gig on here! USE HIM!
Reviewed by mrhill32 over 2 years ago
Totally AWESOME Marco! Thanks! Super fast turn around time!
Reviewed by greg211b over 2 years ago
the best coder i've ever dealt with!FANTASTICO!
Reviewed by lucianobo over 2 years ago
I am very happy with the program!
Reviewed by samuser over 2 years ago
Very quick, Better then i thought, recommended seller!! Thanks!! Hope we can do more business soon
Reviewed by devil157 over 2 years ago
Wow, this guy really took the initiative here. Definitely well worth the price, will be back for more soon :)
Reviewed by danielrae over 2 years ago
Amazing, awesome, perfect. Thanks a million!
Reviewed by deep10 over 2 years ago
A very quick job and it's exactly what I need. Highly recommend!
Reviewed by tomastamm over 2 years ago
Great job. perfect work !!
Reviewed by mahalmahal over 2 years ago
Thank you MR Marco hope to use your skills more and more very good COMMUNICATION . Rafi
Reviewed by fivefive1 over 2 years ago
Great guy to work with! Fast and reliable, great communication and attention to customer needs. Highly recommend!
Reviewed by jnestor almost 3 years ago
Hey, I'm Marco, I'm a friendly Italian with a passion for software development and IT consultation.
I'm a
Fiverr TRS
(Top Rated Seller) and a
Fiverr Super Seller
and I have almost 30 years of coding experience, so you can be sure you've come to the right place!
Here's what I can do for you, in simple words: I can develop your own
professional application in C#
(
5$ to work 30 minutes
).
Write me and let's discuss your needs.
Details :
✔
WinForms or Console applications
✔
WPF applications
✔
Windows services
✔
Libraries you can use in other projects
✖ Websites (neither ASP.net nor PHP)
✖ Mobile applications
When you buy an application
source code is available ONLY when ordered
using the extra; later if you decide to order again to change/improve the same application, source code could be free!
Contact me before placing an order
to understand if I'm able to develop what you need, discuss application details, time and gigs needed to complete the job.
Sellers Terms of Service:
If you find something wrong with my app, just write me and I can fix it!
If you want me to add something new or change anything, probably we need a new order to be placed.