Member since: January 2016
Recent Delivery: 5 days
Avg. Response Time: 1 Hrs.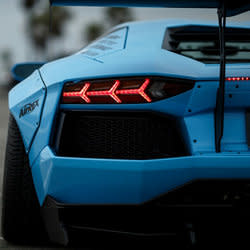 mohammadsalman8
online
offline
mohammadsalman8's Reviews
Reviewed by
royaltouchclean

s

Reviewed by
sofcc15

s

Reviewed by
simpsonpetcare

The final product came out great! I did have a small problem with the seller in that he did not finish on time. 1st he told me he would send the completed order (on the date that it was due) in a few hours, then the next day he said he would deliver it the following day. i filed a dispute and he quickly resolved the issue. happy with final product!

Reviewed by
hookerhomes

n

Reviewed by
nikki30504

he was great to work with

n

Reviewed by
nikki30504

He was great to work with, the flyer came out great

s

Reviewed by
soflaluxuries

MohammadSalman is the man! This is my first time using fiverr and it couldn't have been a better experience. I highly recommend his services. In all honesty he exceeded my expectations. The levels of customization and fine detailing the the requirements I could not be more happy with the final product. I will be referring many friends and clients.