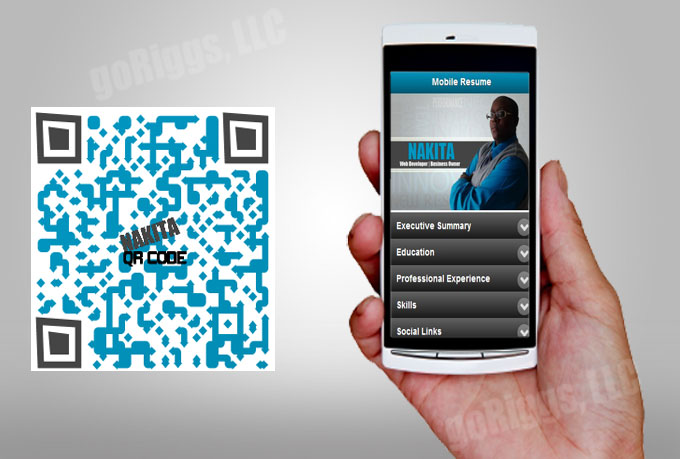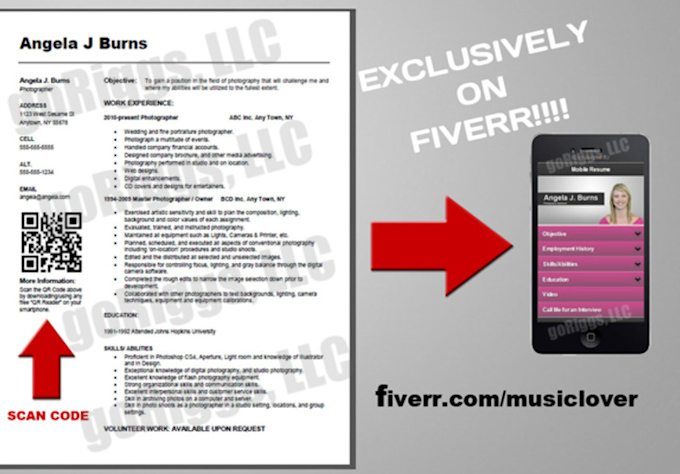 This rocks!
Reviewed by jdlugozima 2 months ago
Nakita was amazing!!! Super fast response time, and an phenomenal job on my mobile resume. I can't thank you enough! A+++++++ Seller and will be sending all my friends to you!
Reviewed by gaylemitchell24 3 months ago
Wow! The product is fantastic and had a really quick turnaround time. Thank you!
Reviewed by sgarrity23 4 months ago
Excellent service..fast and responsive top seller. Would order again!!
Reviewed by santobie 5 months ago
Great seller A++. Fast delivery and great quality. Highly recommended.
Reviewed by minzo_ 5 months ago
outstanding results and quickest customer service in the west
Reviewed by rjoe19 6 months ago
Delivered on time. Good gig
Reviewed by davidzbernstein 6 months ago
Wow. AMAZING SELLER! Much appreciated and I am going to do business with him 100% again. Thanks!
Reviewed by hhhhhhhx1005 7 months ago
Delivered as described. Great.
Reviewed by louislovestrand 7 months ago
This guy is amazing! Would buy from again and again
Reviewed by abelg99 8 months ago
Excellent job, A+++
Reviewed by rockbear1 8 months ago
Omg so dope! She was super fast. The work was mind blowing.
Reviewed by livegoodnow 8 months ago
THE Best deal on Fiverr. Exceeded my expectations and imagination. Nakita, you are awesome and i am appreciative of your fast and absolutely flawless work. You have my highest compliments. Thank You!!!!
Reviewed by macbaker 8 months ago
Honestly, the easiest transaction I ever had. Very open and prompt with communication and delivered on everything he said he would. Would recommend to anyone!!!
Reviewed by lafuher 8 months ago
Outstanding! I am blown away by your work. My best experience on fiverr. Thank you Nakita. Perfect in every way.
Reviewed by macbaker 8 months ago
Best service on Fiverr A+++++
Reviewed by rockbear1 8 months ago
MusicLover is the great seller for his service that he provided me for a resume I am looking forward to working with him once again for follow and bettering my self on paper and online. I hope all user use his services for future resume building.
Reviewed by kareem2carzan2 9 months ago
Have used this sell before and was very happy. Will again in the future and comes highly recommended.
Reviewed by jim_bethel 10 months ago
Great work and very prompt! Thanks agian!
Reviewed by ammar87 10 months ago
Very good seller to deal with. Extremely quick and will be recommending many friends to get one done as well
Reviewed by jim_bethel 11 months ago
LIMITED TIME OFFER: Get Your Mobile Resume with no ad/branding for only $5 within 24 hours!
Note: In any RTL Language.


Hi, I'm Nakita, The Originator & Creator of the QR Mobile Resume... (Everyone else are just copycats!)

What Do I Do?
Create A Mobile Version of Your Resume
Create A QR Code & Add it to Your Resume Along w/ Instructions

What Will Your Mobile Resume Include?

It's completely up to you. It will include all your resume details; each section as an expandable button. You can include a video, call-to-action button, contact form, social links, etc.

How Do You Benefit?

Employers receive hundreds of resumes daily; a QR Code will stand out amongst traditional ones. It's a great ice breaker, and definitely perfect for attending Job Fairs.

What About Hosting & Updates/Changes?

I host all mobile resumes FREE OF CHARGE. Minor changes (50 words or less) are free; major changes (over 50 words) require a gig purchase.

INSTRUCTIONS: Please send me your current CV (.docx/.doc/.pdf editable format; $5 per 3 pages), a decent quality photo of yourself (optional, but looks great), a youtube video (if you have a video CV; optional), and any links you may want added (facebook, linkedin, website, etc.)