Member since: January 2016
Recent Delivery: about 1 month
Avg. Response Time: N/A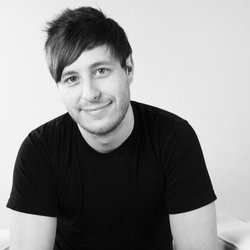 paperrockets
online
offline
Reviewed by
jimriemer

Reviewed by
jimriemer

Hands down greatest experience I have ever had on Fiverr!

d

Reviewed by
daykorean

We wanted a trusted opinion on our logo concepts and we got much more than that. This gig is easily worth multiple times what he charges, you get such good advice and feedback. We would strongly recommend, and will be back when we've chosen our logo and create packaging. 5 stars

Reviewed by
jimriemer

Best experience I had on Fiverr yet! I am a very hard-headed person but I knew the right thing to do would be get a professional 2nd opinion on my Logo. He went above and beyond, this is gig is priceless and I would recommend it to anyone who is serious about their brand!

m

Reviewed by
mikosabi

Great advice and much more than I have expected ! Thank You paperrockets !

Reviewed by
showmevoices

Paperrockets went above and beyond when providing me with a logo design review. The feedback on my logo, branding, website and business focus were provided in constructive manner with many specific areas of improvement identified. Would definitely work with paperrockets again.

Reviewed by
matty_jb

Received a helpful review and constructive comments. Very timely communications and was happy with the expertise provided.