Member since: April 2014
Recent Delivery: about 2 months
Avg. Response Time: 2 Hrs.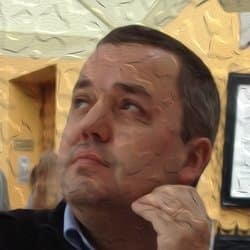 paulovaz
online
offline
b

Reviewed by
bigskyangie

Paulo was pleasant to work with! He aims to please and guarantees 100% satisfaction. Hire him!

d

Reviewed by
dag403

j

Reviewed by
j4jshaw

Reviewed by
shatonjoseph

Reviewed by
danlioz

Great service! Great price for delivered and as is advertised.

c

Reviewed by
cindy_mariachi

I got lucky when I found Paulo. He is always willing to please the client and I appreciate it!

c

Reviewed by
cindy_mariachi

I'm picky and want my graphics perfect. I always appreciate the Paulo is always willing to make even the slightest changes with ease and patience. Thank you Paulo!