I will promote your product through facebook fanpages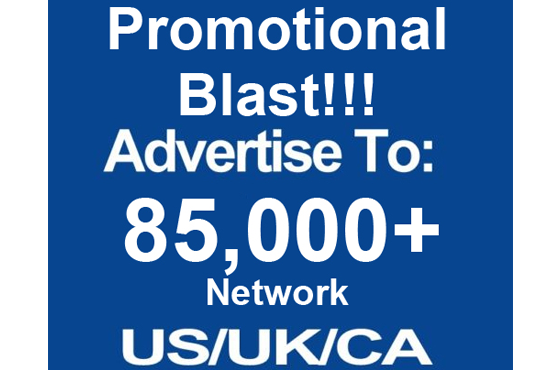 Imagine the amount of exposure you can get in no time!
Simply order the gig and send your product to promote it can be website, video, your facebook fanpage or any link.
Targeted USA - UK - CA:

Main demographics of people belongs to USA and Europe.
Cheap Advertisement:
Compare to other conventional advertising method like google adwords they will charge you allot more just to drive few clicks.
Response rate:
If your ad is attractive then it can get huge exposure as allot of our fans will be interested in checking out your link, liking it or commenting on it.

TRY NOW! and reach 1000's of users in no time!
Note:
We will send you complete proofs of work you will be able to see that your ad is actually posted though we can't guarantee likes,traffic or clicks as it all depends on the fans if they like the page they will be liking - commenting - sharing the link with their friends - resulting huge exposure for you.