I will create a custom personalized copper bangle for $5 in

Handmade Jewellery
1 Order in queue
5 Days On Average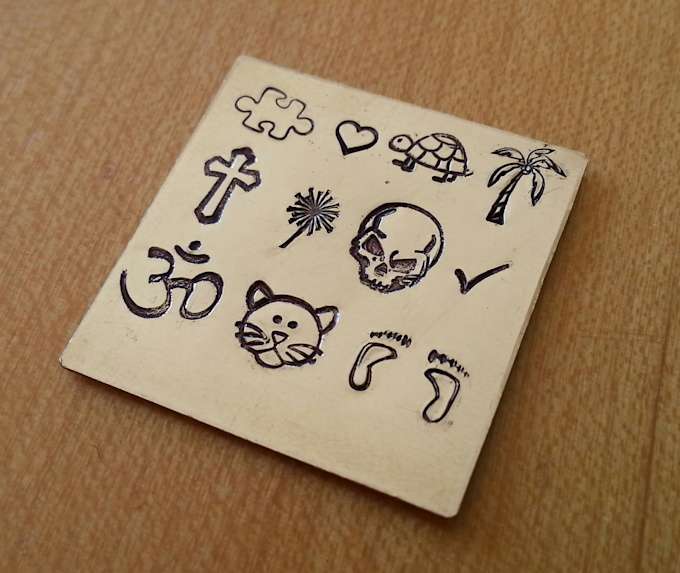 excellent gift at an excellent price.
Reviewed by juneleaf 18 days ago
Outstanding Experience!
Reviewed by scottfishman 23 days ago
Awesome work!!! AA+++!!!!!
Reviewed by aegiskidd about 1 month ago
Good Experience!
Reviewed by bodgei 8 months ago
Beautiful work! Thank you so much!!
Reviewed by gaylethemess 9 months ago
Truley outstanding! Great price!
Reviewed by colederian 10 months ago
Sammi was very on top of things! The bracelet is beautiful! I couldn't be happier- what a great experience AND I have something that is personal. Good job and Thanks!
Reviewed by hopecoaching 10 months ago
Wonderful experience. Highly recommended!
Reviewed by sophiereads 11 months ago
Totally Awesome! She loved it. Posted pics on FB and everyone loved it too. Thanks!
Reviewed by londonsdad 11 months ago
AMAAAAAZING! It's so beautiful, pics don't do it justice! Super shiny and quick delivery - I will be back soon. :)
Reviewed by jonelifish 11 months ago
Quick delivery and a fantastic product - thanks!!!!
Reviewed by aliraja565 11 months ago
Amazing creative work. Very professional! Great job Sammi! Mr.R
Reviewed by leocam 12 months ago
loved it! very special..
Reviewed by magyael about 1 year ago
Turned out Fantastic. Great Seller!
Reviewed by thebearking about 1 year ago
Looks great, can't wait to get it
Reviewed by xajfal over 1 year ago
Always a good investment, these bracelets are popular! Thanks Sammid :)
Reviewed by getstartedguys over 1 year ago
Thanks Sammid! Liked the bracelet so much I needed to get one for my girlfriend!
Reviewed by getstartedguys over 1 year ago
OMG! Definitely EXCEEDED my expectation! Great quality, wonderful customer service, and very beautiful bracelets!!! Thanks so much Sammid! Will certainly order more items from you! ♡♡♡
Reviewed by ms_curlydiva over 1 year ago
She's going to be so thrilled with this. Thanks so much for getting this done so promptly! You'll definitely get more re-orders!
Reviewed by hjaynes over 1 year ago
SO SO SO BEAUTIFUL!!! Thank you a million times. It's amazing.
Reviewed by amycray over 1 year ago
$5 gig only includes BLANK copper bangle.


These bangles are 100% handmade! It all begins with round copper wire! I then hammer it flat, polish it, and shape the bangle.
Want it personalized?
can put any name, punctuation, or even dates if you wish to commemorate a special day. Letters will be capitals and darkened so they are completely legible. Letter placement may vary slightly because it is handmade!
Want special symbols? Check out the third photo to see the available symbols!
Your bangle will come with a small sample polishing cloth that will remove the patina completely from your bracelet so you can keep it nice and shiny!
Why should you order from me?
Making jewelry is my business. This is my passion!
I an award winning designer. I've won multiple ribbons at the San Diego County fair, as well as being featured in the Oceanside Museum of Art.
Quality will never suffer, and you're guaranteed a wonderful product!
The reviews can't be wrong - my products are amazing! You've got OPTIONS! Want to make it extra special? Order one in sterling silver! Don't want a thick bangle? Check out my other gigs and order a skinny one!