I will make any kind of logo design for $5 in

Logo Design
76 Orders in queue
16 Days On Average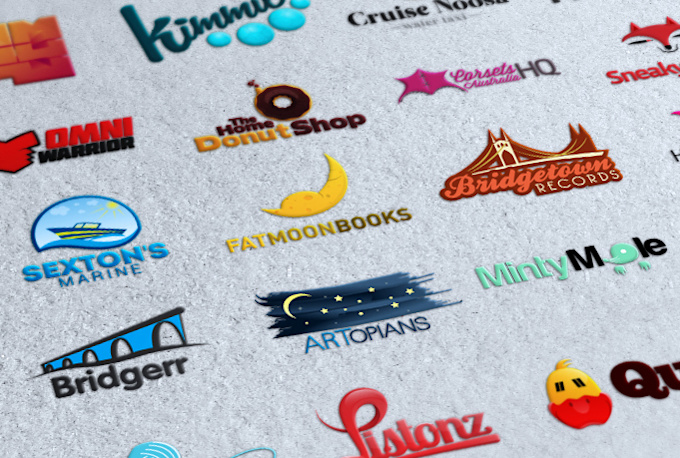 Outstanding Experience!
Reviewed by ruanna about 1 month ago
Great commitment to ensure deliverables.
Reviewed by juansmarketing about 2 months ago
Thanks! :)
Reviewed by napoolion 4 months ago
Although the logo wasn't what we were after, scorpion6 was very helpful in giving me tips on how to better provide specs for other designers. He was even happy to refund me since it wasn't what I wanted.
Reviewed by altenter 6 months ago
Awesome expereince, got it right the first time
Reviewed by tauya15 6 months ago
Gifted.
Reviewed by ezio7778 6 months ago
Outstanding Experience!
Reviewed by georgturtu 6 months ago
Thanks so much
Reviewed by abusinessbeauty 7 months ago
Outstanding Experience!
Reviewed by jankomenski 7 months ago
I will hire him again for sure.
Reviewed by guillemboti 7 months ago
Outstanding Experience!
Reviewed by applicoil 7 months ago
Very good, thanks~
Reviewed by xbk3147 9 months ago
Did an amazing job! Took a little bit to get the GFX to me, but it was worth it. Very nicely done!
Reviewed by ren3gade 9 months ago
Thumbs up
Reviewed by uosland 9 months ago
Nice one, really loved the job. Will use him some other times!
Reviewed by olawale1515 10 months ago
good work
Reviewed by tvstation 11 months ago
Excellent logo. I was very impressed, definitely met my expectations and I even received it early.
Reviewed by squeekalot 11 months ago
Truely amazing stuff! WOW
Reviewed by vanderhaegenj 11 months ago
Thanks for being responsive!! And congrats on the soon to be new family addition
Reviewed by shaftymon 11 months ago
Nice design and quick!
Reviewed by noahyasskin about 1 year ago