I will record almost anything in a soft Scottish accent for $5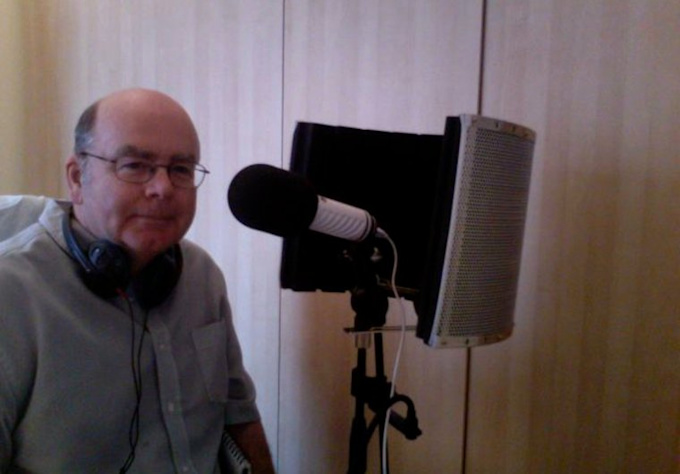 As always, top top quality voice and production. Well done!!
Reviewed by vbc_interactive 4 days ago
Outstanding as always!
Reviewed by derekblair about 2 hours ago
Look no further, Jim is the real deal. Fast, efficient, and a great instinct for the material. In tune with the project and completely receptive to feedback. A true professional, and a greater talent. Will be back for more!
Reviewed by tondabog 6 days ago
Thanks again Jim. Great quality as always
Reviewed by derekblair 9 days ago
Outstanding work, outstanding communication, outstanding outcome!
Reviewed by melandlaurel 12 days ago
Absolutely brilliant read every time. Best voice over gig on Fiverr.
Reviewed by monstrinthedark 15 days ago
Excellent service. The voice-over was created exactly as I requested. I can highly recommend Jim's work and if I need similar work done in the future, I will definitely use him again. Phil Ramage
Reviewed by philramage about 1 month ago
I have Scotsvoice a long script to record and he nailed every word of it. He was quick to respond to my e-mails and quick to turn around my request. He provided a high quality deliverable and I highly recommend for others to use him.
Reviewed by jason_ferrel about 1 month ago
:-)
Reviewed by derekblair about 1 month ago
Simply the best
Reviewed by derekblair about 1 month ago
I'm extremely satisfied with the result. Jim has a very pleasant voice and great skill in reciting poetry. The job was done in a very timely and professional manner.
Reviewed by lika_li about 1 month ago
Great stuff! Fast delivery and very professional! Thank you!
Reviewed by productionjob about 1 month ago
Prompt and Professional.Can't ask for anything more.Looking forward to work with Scot again.
Reviewed by akhilthomas about 2 months ago
Absolutely brilliant. A joy to deal with. Thank You
Reviewed by grantack about 2 months ago
JIm was incredible! His read was spot on right out of the box with just the right level of energy and sincerity. And, I had my finished VO in merely a few hours. I know I'll be a repeat customer!
Reviewed by glenmoyer about 2 months ago
Very fast turnaround for me and did a great job. Thanks.
Reviewed by hi5brandon about 2 months ago
A really good seller, a really nice guy and someone I would highly recommend!
Reviewed by j_stice247 about 2 months ago
Outstanding Experience!
Reviewed by glang244 2 months ago
Excellent work - just what we wanted.
Reviewed by asimaiq 2 months ago
GREAT job very professional will definitely use again and I highly recommend his services!
Reviewed by garyhart 2 months ago