I will record almost anything in a soft Scottish accent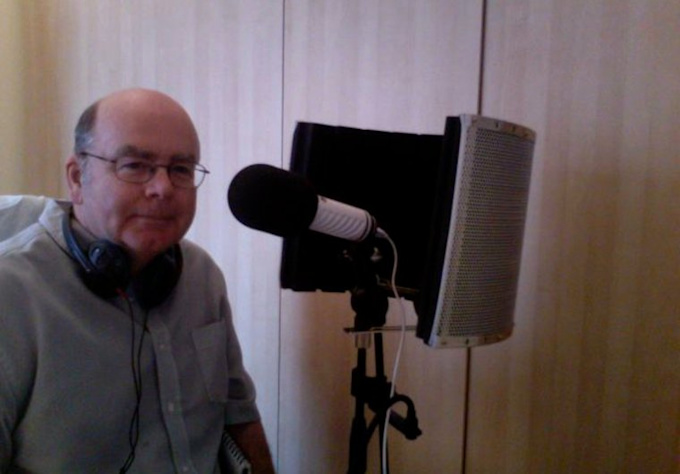 Jim that was superb! I highly recommend this professional Fiverr seller! The results were better than I expected, and arrived faster than promised!
Reviewed by celticcleaner about 11 hours ago
Great job
Reviewed by galazugi 5 days ago
Outstanding. Delivered unexpectedly within three hours and to a very high standard. Perfect for what I was looking for. Will definitely use again. Thanks!
Reviewed by seanbissett 9 days ago
Great service and great sound as always! Thanks Scotsvoice
Reviewed by vbc_interactive 25 days ago
Outstanding Experience!
Reviewed by rkravath 29 days ago
Thanks Jim!
Reviewed by michaelguyperry about 1 month ago
Five star work all the way, many thanks.
Reviewed by watchdealers about 2 months ago
Outstanding Experience!
Reviewed by celticradio about 2 months ago
Great work! I highly recommend this artist.
Reviewed by rickdean about 2 months ago
Fantastic work
Reviewed by stephen_wright about 2 months ago
EXACTLY what we needed, and more ! Thanks so much :)
Reviewed by wordandrecord 2 months ago
Jim delivered some odd material for me without fuss and spot on. He also did it quicker than expected. I hope to work him again and would recommend him to anyone! Thanks Jim!
Reviewed by gedbackland1985 3 months ago
A difficult assignment, well executed
Reviewed by philramage 3 months ago
Just brilliant - thank you!
Reviewed by southmartin 3 months ago
Jim is such a pleasure to work with! perfect production first time with those golden tones and calming accent. Thank you for your prompt and professional service. Will definetley use again
Reviewed by paulbielby917 3 months ago
Very happy.
Reviewed by jessyica 3 months ago
Fast delivery, amazing sound quality, fantastic experience!
Reviewed by mattsodnicar 3 months ago
Fine professional work as expected , will be back .
Reviewed by iainrenicks 4 months ago
What a timely response and professional experience. Great job
Reviewed by pegpeters 4 months ago
Sounds superb, exactly what I needed, exactly what I ordered. If you're looking for a warm, soft yet energetic Scottish voice for any purpose I'd highly recommend Scotsvoice. a real pro.
Reviewed by marclcrawford 5 months ago