I will record almost anything in a soft Scottish accent for $5
(860)
2 Orders in Queue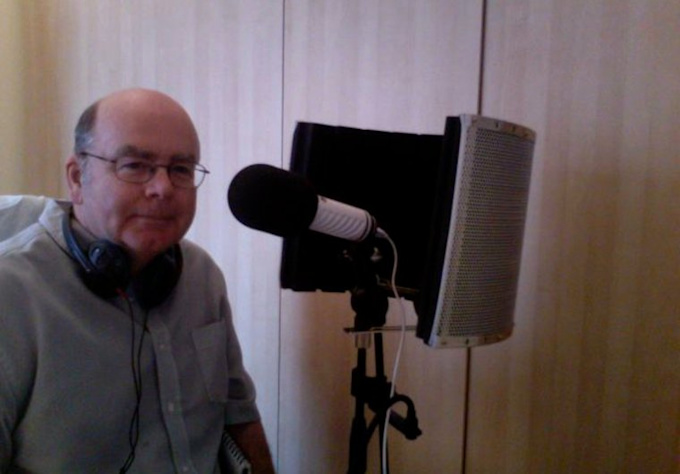 Love it - thank you so much! Even got the pronunciation of my last name correct!
Reviewed by dginsb1213 13 days ago
Jim is an absolute pro! I needed inserts for a show and he nailed all of them. Hire him for any voice overs - He's your guy!
Reviewed by beatlesfan1225 13 days ago
Great service and very quick delivery. Thanks very much,
Reviewed by michelledrumm 14 days ago
Jim was very helpful and accomodating and supplied the files same day.
Reviewed by danbroughton856 about 1 month ago
Great recording and fast turnaround - thanks!
Reviewed by garybs 21 days ago
We'll be buying again, surely! Outstanding. Amazing!
Reviewed by ideliver2 2 months ago
Superb as ever! Very highly recommended!
Reviewed by rmcdowal 2 months ago
Good fast work thank you.
Reviewed by davidmellor 2 months ago
Jim has an amazing voice and did a great job! Would highly recommend his work, and look forward to working with him in the future.
Reviewed by documentaryfilm 2 months ago
Great to work with and delivered exactly what we wanted--and then some!
Reviewed by erichusband 3 months ago
Jim is a seasoned professional and certainly over-delivers. Great work and most appreciated.
Reviewed by erapport 3 months ago
Absolutely brilliant! Great communication and the end produced was exactly what I was looking - plus the gig was delivered super fast at no extra cost. I would deffinately recommend buying this gig and I'll be back for more. Thank you.
Reviewed by kineticp 3 months ago
Wonderful PROFESSIONAL work...I made a mistake on my end and he fixed it quickly and at no extra charge...HIGHLY recommend his work and service!!! A++++++++
Reviewed by votlradio 3 months ago
Outstanding Experience!
Reviewed by core3dcentres 3 months ago
Outstanding Experience!
Reviewed by mycleveragency 3 months ago
Great! Would use this service again!
Reviewed by britisharrow 3 months ago
It was probably the best fiverr experience I had. Thank you sir
Reviewed by namkim 2 months ago
Jim's work is always "spot on" and he has become my "go to" guy when I need a Scottish voice. He has that beautiful accent and yet it comes across crisp and clean, not muddled or distracting for the listener.
Reviewed by glenmoyer 3 months ago
Outstanding Experience!
Reviewed by webtraffic2012 3 months ago
Jim, you are a legend! Quick, professional and awesome
Reviewed by verbmarketing 3 months ago