I will record almost anything in a soft Scottish accent for $5
Modifications Included
in Voice-overs
3 Days On Average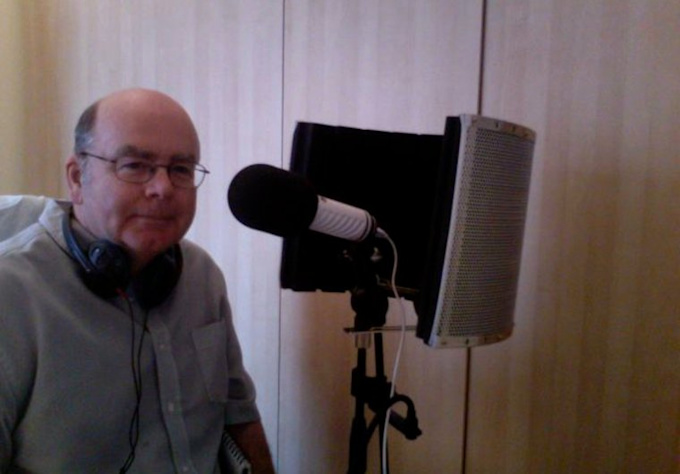 Simply the best
Reviewed by derekblair 4 days ago
I'm extremely satisfied with the result. Jim has a very pleasant voice and great skill in reciting poetry. The job was done in a very timely and professional manner.
Reviewed by lika_li 9 days ago
Great stuff! Fast delivery and very professional! Thank you!
Reviewed by productionjob 8 days ago
Prompt and Professional.Can't ask for anything more.Looking forward to work with Scot again.
Reviewed by akhilthomas 14 days ago
Absolutely brilliant. A joy to deal with. Thank You
Reviewed by grantack 18 days ago
JIm was incredible! His read was spot on right out of the box with just the right level of energy and sincerity. And, I had my finished VO in merely a few hours. I know I'll be a repeat customer!
Reviewed by glenmoyer 19 days ago
Very fast turnaround for me and did a great job. Thanks.
Reviewed by hi5brandon 20 days ago
A really good seller, a really nice guy and someone I would highly recommend!
Reviewed by j_stice247 22 days ago
Outstanding Experience!
Reviewed by glang244 27 days ago
Excellent work - just what we wanted.
Reviewed by asimaiq 29 days ago
GREAT job very professional will definitely use again and I highly recommend his services!
Reviewed by garyhart about 1 month ago
Outstanding as always. Jim is a consummate professional and a delight to work with.
Reviewed by derekblair about 1 month ago
Fantastic work again. Thank You greatly. Great voice quality and matched my project perfectly.
Reviewed by wallze about 1 month ago
Another excellent job. Thank you!
Reviewed by kawana about 2 months ago
Great to work with. Helped out in all aspects. Would use again. Great turn around and service.
Reviewed by milston about 1 month ago
Sublime
Reviewed by derekblair about 2 months ago
Excellent voiceover, just exactly what we were looking for! And he delivered the file well within his estimate. I wholeheartedly recommend Jim.
Reviewed by votwproducer over 1 year ago