I will record almost anything in a soft Scottish accent for $5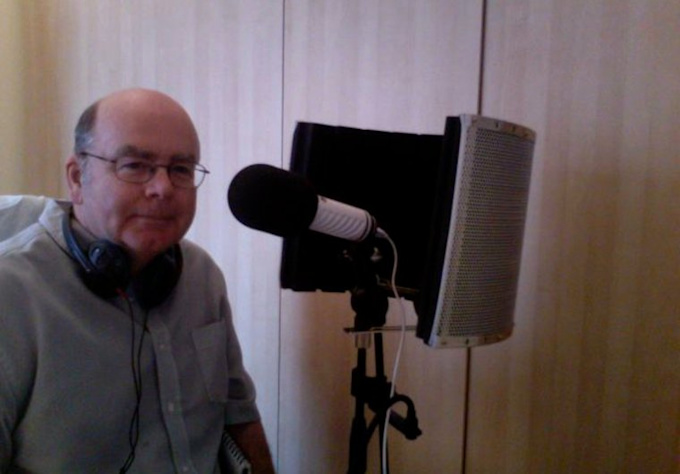 Simply amazing quality and service!
Reviewed by cmeeks about 22 hours ago
Loved this audio - beautifully read and went the extra mile with the pronunciation of the foreign names. Thanks! :)
Reviewed by boscombe22 2 days ago
Thanks Jim, you are a star! Appreciate your help
Reviewed by derekblair 11 days ago
Jim was more than helpful to get the right voiceover for our project! highly recommend him! Thanks Jim!
Reviewed by petecunningham 11 days ago
An outstanding experience! Jim is so great to work with and I'm 100% happy with this audio. :)
Reviewed by boscombe22 13 days ago
Outstanding Experience!
Reviewed by preproindustri 14 days ago
Great. Thank you!
Reviewed by carlduncker 18 days ago
A joy to deal with and a lovely recording - thank you!
Reviewed by boscombe22 20 days ago
Brilliant!
Reviewed by simonacquire 25 days ago
Outstanding Experience!
Reviewed by carlduncker 24 days ago
This is my 3rd purchase with Jim. As always, I am extremely happy with the work he provided. A great, quality voice and excellent pronunciation. Thank you again Jim, and I am looking forward to another opportunity to work with you.
Reviewed by wallze 21 days ago
As always, top top quality voice and production. Well done!!
Reviewed by vbc_interactive 30 days ago
Outstanding as always!
Reviewed by derekblair 26 days ago
Look no further, Jim is the real deal. Fast, efficient, and a great instinct for the material. In tune with the project and completely receptive to feedback. A true professional, and a greater talent. Will be back for more!
Reviewed by tondabog about 1 month ago
Thanks again Jim. Great quality as always
Reviewed by derekblair about 1 month ago
Outstanding work, outstanding communication, outstanding outcome!
Reviewed by melandlaurel about 1 month ago
Absolutely brilliant read every time. Best voice over gig on Fiverr.
Reviewed by monstrinthedark about 1 month ago
Excellent service. The voice-over was created exactly as I requested. I can highly recommend Jim's work and if I need similar work done in the future, I will definitely use him again. Phil Ramage
Reviewed by philramage about 2 months ago
I have Scotsvoice a long script to record and he nailed every word of it. He was quick to respond to my e-mails and quick to turn around my request. He provided a high quality deliverable and I highly recommend for others to use him.
Reviewed by jason_ferrel about 2 months ago
:-)
Reviewed by derekblair about 2 months ago