I will compose a CATCHY ToyTASTIC instrumental, extra for jingle for $5 in

Jingles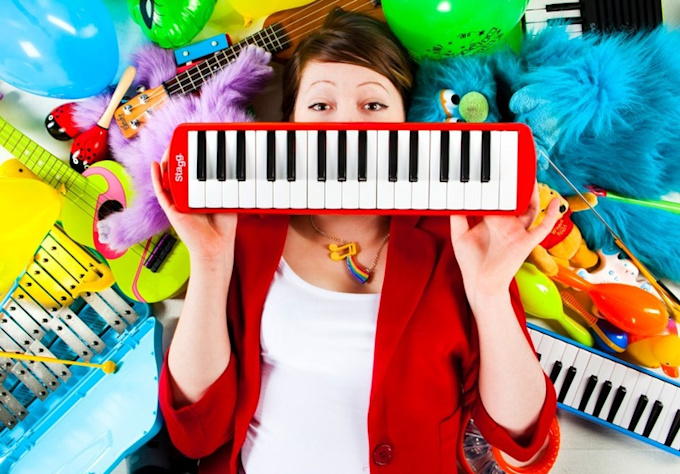 Her talents are like no other. 'Samoso's Little Campers' is honored to have had the opportunity to incorporate shiftypop's unique sound. We highly recommend this artist; fast, reliable, quality, and professional are just a few of the words that come to mind...
Reviewed by christopherlome 5 months ago
Great Communicator. Got just what I needed. Would definitely recommend and use again! Thank you!
Reviewed by samsthegeek 6 months ago
Wow it's a very fast service and well worth every penny I spent,What else can I say? Awesome!!!
Reviewed by ryanlynx 7 months ago
I LOVE the movie file you created Shiftypop!! You really have an incredible talent for creating music for kids! Keep me posted if you ever create an album for kids.
Reviewed by kauai123 7 months ago
This was my FIRST purchase from fiverr. In fact I submitted 3 different categories of purchases at the same time. This one was the WINNER. It hit the winning line first among the 3 runners! I truly appreciate the speed by shiftypop.
Reviewed by hashimsal 7 months ago
Simply amazing work. Extremely happy with the finished product. Will recommend your talent to many others. Rosemary
Reviewed by ciana108 about 1 year ago
Hey. I'm ShiftyPOP! One of Fiverr's most
creative
singer/songwriters. I've had 11+ radio plays (including BBC Radio 1) and I wrote the music/sing on the recent Tiny Tears advert and sing on the Blopens Advert.
Examples: soundcloud.com/shiftypop
For $5 I will write you a professional, catchy and toytastic instrumental
for social media use
, up to 30 seconds and send as .mp3.
Extras;
$100 extra, Using your lyrics, I will compose a professional 30 second jingle for your business, product, etc.
$50 extra, I will write your lyrics for you. Just give me your website URL and facts you would like to be included. (You must purchase extra 1).
If you have selected extras 1 & 2, I will extended your jingle to 60 sec for only $100 extra (you get both versions) OR I will create a 2nd jingle and match each extra you have bought for jingle 1 for free!
Other extras; mix and mastering, copyright release and the opportunity to own the separate .wav audio stems of your jingle.
You must purchase the copyrights extra if your purchasing a jingle for your business. I give unlimited feedback revisions, provide a strong communication throughout the creative process AND you will get amazing value for your money!