Member since: November 2014
Recent Delivery: 27 days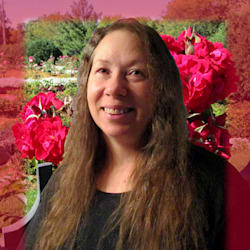 siela5r
online
offline
Reviewed by
nnella

Gaia is a very handful doggie. I've experiences with large breeds, but she's just something else. Perfect in 95% and deadly 5% (she likes to hunt the animals,all animals). She had been taught many things, but this is in her essence. And she is not fully connected with me.So I expected a different message. "Love" is something she will have to learn

l

Reviewed by
lifelady1234

I was very surprised to hear her say dont call my dog FAT. I had started telling my husband I thought our dog was getting FAT the last few weeks. Wow! She knew I said that. Awesome read.

Reviewed by
sereina

Thanks for letting us know our cat has had a stomach ache and to check her food and water. We found that her water fountain was icky so we got her a clean one, I hope that helps her feel better. Thanks!

Reviewed by
heimann11

Great info and very accurate, detailed and helpful. I will use you again and have referred you to my sister who loved her pet reading as well!

s

Reviewed by
sigmacindy

She was excellent and gave me info only my husband and I know about our cat. I would recommend her to anyone, and I will definitely use her service in the future. Cindy Harms

Reviewed by
kylieheads

Wow. Amazing reading! Would recommend this seller!

Reviewed by
brittanyalexisx

I must admit I am pleasantly surprised! It's quite incredible that my fur baby mentioned how long she was staying considering I adopted her in November and although she's now 3 - for two years she was in and out of homes! Thank you for all your help!