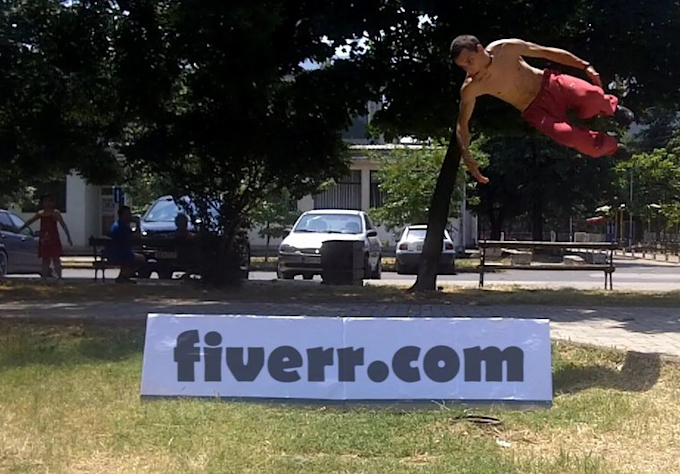 He did a good job! And modified it no problem and exactly as I wanted. I'll be back.
Reviewed by lahoob over 1 year ago
*** Personalized *** Great gig *** Amazing Service ***100% Rating *** Delivery on Time ***Awesome Advertising ***

I will do a really long side flip over your message or logo. I offer two types of this gig. If you have a square logo I'll make you the one with the square board or if you don't have a square one and you want just a plain text message I'll make the other one just like on the video.

The video will be delivered in 720p unless you ordered the extra.