I will pro Voice Over in 24 hours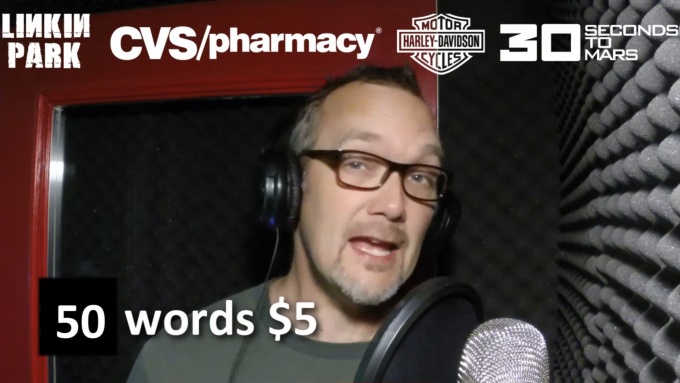 Wow, that was really fast AND professional! Thx
Reviewed by newmounty about 2 hours ago
Perfect! I needed this before Thanksgiving Day. Thanks for the quick turnaround!!!
Reviewed by danielboe about 13 hours ago
you've done it again ,, thnx soulman
Reviewed by phillydave about 21 hours ago
Lightening Speed and he took an abstract client's request and made it happen!
Reviewed by terryspencer 1 day ago
Outstanding Experience!
Reviewed by ianparker11 1 day ago
Absolutely perfect! Great gig.
Reviewed by indytmg 1 day ago
Great job. Did a very good and accurate voice over.
Reviewed by fhareview 3 days ago
Simply Love It!
Reviewed by beaurunningen77 3 days ago
Outstanding Experience!
Reviewed by milindkatti 2 days ago
Great work, thanks!
Reviewed by briosmedia 4 days ago
WOW WOW & WOW Again. Thanks so much for such a professional job. You did the voice over exactly as we discussed. I will be using you again soon. Thank you
Reviewed by franciscoach 6 days ago
Outstanding Experience!
Reviewed by mike127 5 days ago
Wonderful work! I'll be a repeat customer for certain!
Reviewed by chrisaumen 6 days ago
This guy was brilliant. Within 12 hours from placing the order I received a professional voice over which was exactly what I wanted. Thanks again and I will be certainly be using Soulman again.
Reviewed by richard1974 8 days ago
No communication needed cause it turned out Perfect the first time! We are very happy! Thanks Soulman great voice. We'll be back
Reviewed by beaurunningen77 8 days ago
Outstanding Experience!
Reviewed by cweatherhead 9 days ago
I'm impressed. You have great range and quality of voice. I'm sure we can work together again.
Reviewed by therod0308 8 days ago
great job mr pro.
Reviewed by tshirtprint 9 days ago
Soulmanpro is truly a professional in his craft! He is detailed, and focused on a professional outcome. He is already working on another project for me, and I feel confident that I can include him in several upcoming projects! Many Kudos!!!
Reviewed by nmclain 9 days ago
Thank you very much! I like your good job!
Reviewed by jiaqi_angela 10 days ago