Member since: August 2016
Recent Delivery: 3 months
Avg. Response Time: 9 Hrs.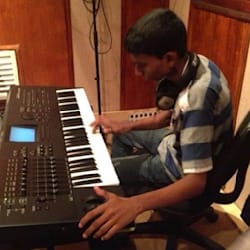 thisura_s8
online
offline
Reviewed by
sircon

very nice, I plan to make many more orders.

Reviewed by
onewaymuzic

Reviewed by
sawyer77

p

Reviewed by
pixelart_studio

I wanted good music for my project with limited budget. thisura_s8 offered to work on this project at a very reasonable price. He is not only expert in his field but also very cordial and polite. I would definitely work with him in near future and also recommend to other buyers. Thanks

Reviewed by
stanlyya1

Well, the seller was so fast, quick delivery... And the best thing is the track, #marvelous will buy again.. Pretty sure this guy is the best in this category.