I will create your logo, message, or name with wire art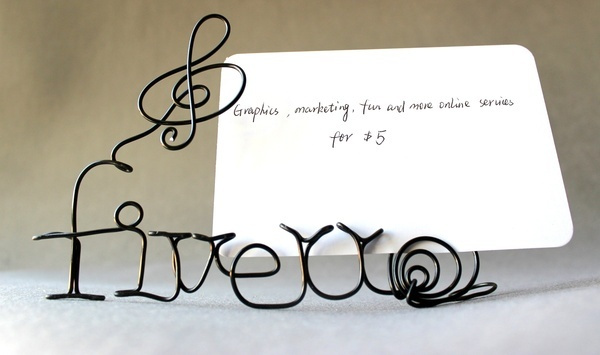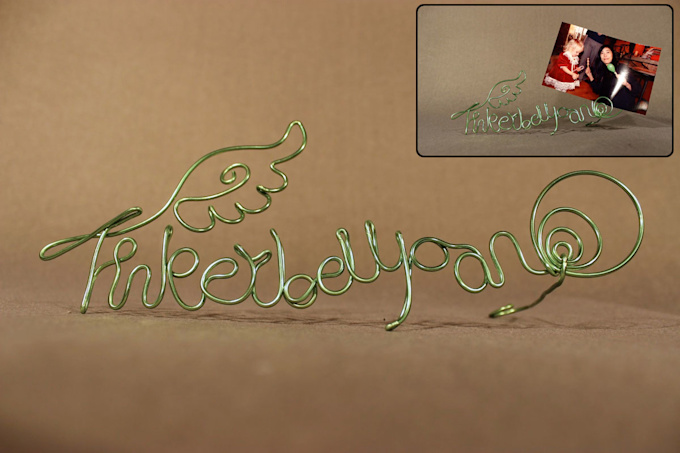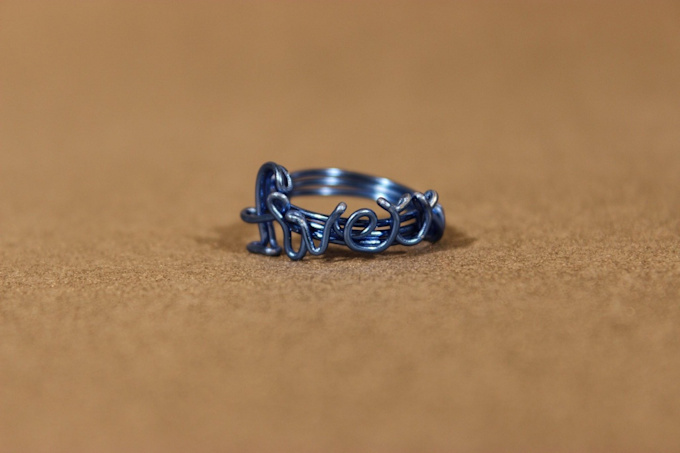 Absolutely a million times more impressed than what I expected. VERY HAPPY!!!!!!!! Thank You.
Reviewed by inarush_chad over 2 years ago
Thanks.. Nice work.. :)
Reviewed by bashaars over 2 years ago
Loved my products. They sit on my desk at my new job and with my students they are often conversation starters as people ask me about them. Gave one to a colleague at work and she loves her's as well.
Reviewed by j2ettpro over 2 years ago
Thumbs up
Reviewed by sturbo over 2 years ago
Could not have been better. Thank you.
Reviewed by evanr76 over 2 years ago
Fantastic work!
Reviewed by lifeiq over 2 years ago
Love love love it!
Reviewed by dcreitman over 2 years ago
Alright! I have a new art director! 10 out of 10
Reviewed by rlpeak over 2 years ago
Oh my goodness, it's cuter than I though it would be!! I absolutely LOVE this. I may have to order some more for my friends as gifts.
Reviewed by gingavee over 2 years ago
Great result! Better then expected! :)
Reviewed by mirsk_aps over 2 years ago
I have to say, this is by far the BEST gig I've ever purchased on Fiverr (and I've purchased many!). Corey and Ada are true artists and they don't skimp on quality or creativity. I LOVE my wire art and will definitely be back for more!!!
Reviewed by eva_marquez over 2 years ago
I absolutely love this gig and the sellers! I was so pleased with my last order that I ordered another and I cannot wait to receive them both. I certainly recommend buying this gig as it always delivers. Thanks again!
Reviewed by jaimeleschoses over 2 years ago
Very nice! Thank you!
Reviewed by aspire3030 almost 3 years ago
Very nice
Reviewed by stevesimonson almost 3 years ago
Liked it. Impressed with the product. Can i request for shipment at a much later date?
Reviewed by greyfos almost 3 years ago
A Great Way to Promote Your Business or A Great Gift For That Special Someone! ============================================================================ I will hand make your logo, short message, or name by writing it out with wire bending art, and then take and send to you 2 HD picutres from different angles with a professional DSL camera (2 word per gig) ============================================================================ Colors Options: Black, Silver, Blue, Green, Red, Pink, Purple, Yellow, Gold ============================================================================ P.S. Note that we can get pretty creative with wire art, we're not just limited to words and rings, we can make just about anything. If there is anything special you want made let us know and send us a picture or description and we'll get back to you with a gig quantity quote.