Member since: August 2015
Recent Delivery: 2 months
Avg. Response Time: 1 Hrs.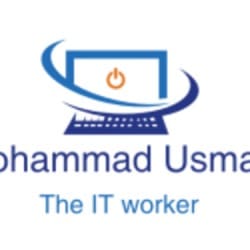 usman481
online
offline
t

Reviewed by
thomas_oldman

That Amazing :) Great Experience. Timely and Effective.

Reviewed by
techno_mates

Great piece of work excellent very fast delivery going to hire again (Y)

l

Reviewed by
lbkat2016

He was a pleasure to work with and met all of my expectations! Very responsive! Will work with him again in the future for business needs. Thanks usman481.

j

Reviewed by
jayasuriya

communication was oky, skill level bellow average. but replies quick.

Reviewed by
dwaynerodgers

Reviewed by
shantanuneogi

Super experience. The vendor was able to carry out all the required work. At affordable price. Highly recommended!!!

s

Reviewed by
shafier

Excellent Job. Accurate and well done!