I will present a Press Conference for $5 in

Just for Fun
2 Orders in queue
4 Days On Average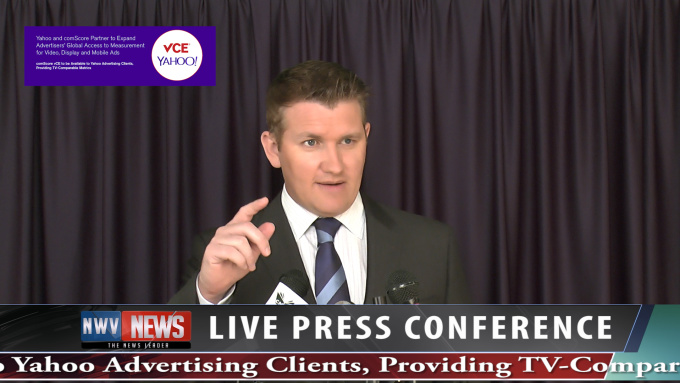 LOVE THIS! So professional and very quick turnaround. Utmost quality. Highly recommended.
Reviewed by ninjasforhealth 20 days ago
Highly recommended. Thank you.
Reviewed by blade79 19 days ago
This experience was very good! I have had great results with the video and will order again
Reviewed by tadowteam 19 days ago
This is really phenomenal. I saw all of the examples, and they were great;however, when it's your company at the press conference - wow! Great job - will definitely buy again.
Reviewed by drmike61 about 1 month ago
Nice job - sold a book directly after uploading to facebook, and look forward to selling more as a result of this great video.
Reviewed by haydenj about 2 months ago
Jason, Again, you've shown us your work is second to none. I've already begun thinking about our next video. You are establishing yourself as a Certified Fresh Guy. That's a privileged honor here at CertiFresh. Bill Porter CertiFresh Cigar
Reviewed by mightyfreshguy about 2 months ago
Working with voiceactor was a pleasure. He was very professional, responsive to my questions, and created a professional product that exceeded my expectations. I will work with him again in the future!
Reviewed by zachschaefer about 2 months ago
Very satisfied with the result.
Reviewed by pertveitan 2 months ago
Good work
Reviewed by taocc12 3 months ago
Minimal gig ordered, but the result was superb! I can't wait to share this "news flash" with my family and friends. The gig was professionally executed, and I am very impressed with the result. Top rated, indeed!
Reviewed by carmelj 4 months ago
Outstanding Experience!
Reviewed by miaroseiannotti 4 months ago
great job as always
Reviewed by mrbooze1 4 months ago
Awesome
Reviewed by lawrencec 5 months ago
Hahaha! So great, love it! Thank you voiceactor!
Reviewed by unlimitedmethod 5 months ago
Very pleased with what I bought!
Reviewed by jefftoomey 5 months ago
Good stuff, thanks!
Reviewed by fezniz 7 months ago
great work
Reviewed by silvertongue 7 months ago
Above and beyond! Wonderful work - use with extreme confidence.
Reviewed by timwille 7 months ago
Outstanding Experience!
Reviewed by dkindler 8 months ago
Awesome More Orders Soon Thank you.....
Reviewed by zeddfro 8 months ago
Now 4 day delivery!

1500 HIGH Quality gigs delivered on fiver!
PLEASE READ BEFORE ALL ordering... For $5 - "5 words for every $5" Most take the upgrade... start from $55 or $105 for up to 150 words of video and a high quality production (journalist only with upgrades) ask me 2 questions and camera flashes (only with upgrades) just like the real thing... WHO are we kidding this is a REAL press conference! TV NEWS DESK no bad language. I reserve right to chose what jobs I do based on if I am happy to be spokesperson for your offering.
(First to do Press Conferences on fiver.com)

(5 words only for $5)