I will write and record a 30 second radio commercial including voice and music
in Radio
4 Days On Average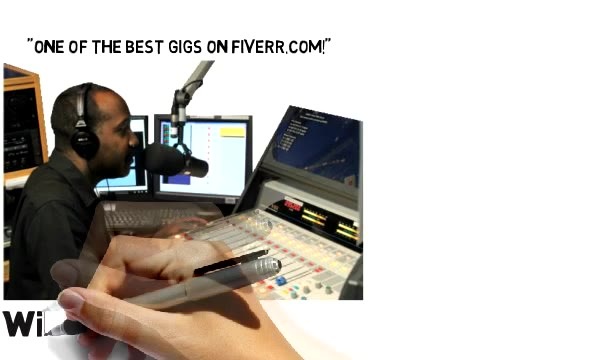 The ad copy is great and the recording is clean and clear. Good sound bed too! Thanks1
Reviewed by onecardshy about 2 hours ago
He's done it AGAIN!!...This seller never cease to amaze me!..All I can say is THANK YOU because you are amazing to work with.
Reviewed by diversified9533 2 days ago
This is the first time we've done a radio spot and I'm really pleased with the result. Thank you!
Reviewed by barehands 3 days ago
Awesome experience, can't wait to work with seller again on many upcoming projects!!!
Reviewed by india221 1 day ago
Great work! Commercial sounds amazing!! It will be running throughout the day on stlclubraio.com if you want to hear it live. It is the commercial for printcanary.com.
Reviewed by kutmastert 8 days ago
Where do I begin?!..This seller ALWAYS exceeds my vision. I am really at a loss for words because I have NEVER worked with someone with this type of skills. You will NOT be disappointed.
Reviewed by diversified9533 9 days ago
Spot on and thanks, more work coming your way very shortly!
Reviewed by talkproductions 9 days ago
Outstanding 100% perfection again fantastic service all round, thank you
Reviewed by bluemoon111 11 days ago
A great product, will use again...Thanks
Reviewed by bigvoices 10 days ago
I LOVE this seller...OMGoodness!!!!...I never expected so much and he REALLY went over and beyond my expectations. I will be placing another order tomorrow...lol Thank you again...You are AWESOME!!!!
Reviewed by diversified9533 13 days ago
Awesome. Thank you - Good work
Reviewed by jonsellsfl 14 days ago
Just OUTSTANDING!!! this man is the real deal.He is the best out here.If you need a commercial ad,this is your man. GREAT JOB!!! Thanks
Reviewed by kservices 15 days ago
What an absolute bargain Nothing short of brilliant
Reviewed by ukhair 15 days ago
AWESOME!! A true professional and a pleasure to work with!
Reviewed by redtube 10 days ago
You are the best. I just love it. You didnt over do it or under sell me you were perfect. Thank you soo much. I will be using you again for my future projects.
Reviewed by patricetuwairua 16 days ago
As always you have delivered a masterpiece we will be back, this is one of the best services out there, all the best, David
Reviewed by bluemoon111 16 days ago
fantastic commercial, loved it
Reviewed by jluc76 17 days ago
Outstanding Experience!
Reviewed by socialmediaden 17 days ago
Perfection!! Will use again! Great communication and easy to work, I will use you weekly!!
Reviewed by trip907 16 days ago
A true professional I will only order from him again if you want the best you came to the right place.
Reviewed by beantehollie 20 days ago
Greetings! I'm William Craig, III.
Producing radio shows, and commercials is what I do for a living. Since joining Fiverr, I've produced nearly 2,000 commercials and helped clients on six continents get more traffic, sales, and memberships!
I look forward to helping you, as well!!!
Here are the facts:
A great commercial can help boost sales, or memberships, and grow your list!
Over 90% of your target market listens to the radio on a daily basis...either Internet radio, traditional radio, or both!!!
You need to be advertising where your "buyers" are!
Listen, the best part about this gig (besides the price) is, I do all of the work for you! Once you place your order, I will professionally write your script, add the appropriate soundtrack, record your commercial, package it in MP3 format (or.wav - if you prefer) then digitally deliver the finished product to you! It's that simple!
***PLEASE NOTE***: I do not do commercials promoting Alcohol; Tobacco; Drugs; Gambling; Psychic; Tarot; Porn; Profanity; Nudity; Adult Content; or Astrology. NO exceptions!