I will create an audio project as an American kid or teen girl
(20)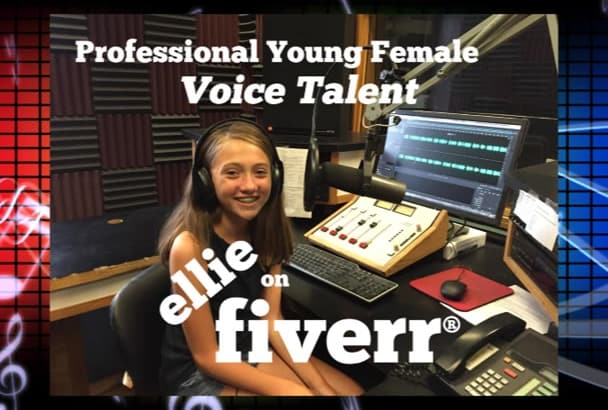 Ellie is very talented and professional. I hope that we will work together over our children's apps. She made the narration for the main character for our educational app about dinosaurs and ancient reptiles. And I'm very happy that we've found her on Fiverr. Regards, Maria
Reviewed by mariya_stavi 4 months ago
Frequently Asked Questions
Yes! Let me know what you need and we can discuss.

Yes, most of the time I can. I work at a radio station where we often have orders come in at the last second.

Is there any chance you can sing?

I can! I sing a lot and have a great ear. I have been in multiple musicals and most recently played the role of Annie in the musical Annie.