Member since: July 2014
Recent Delivery: 7 days
Avg. Response Time: 2 Hrs.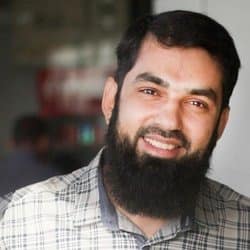 fahadmahmood8
online
offline
Reviewed by
brittanyrouille

His responsiveness and intelligence is absolutely unparalleled. He is the most reliable developer I have ever had the absolute pleasure of working with. I hope to work with him for all of my development needs for the rest of my life... no joke :) Hands down, THE BEST HARDEST WORKER ON FIVERR.

i

Reviewed by
ironzi

Reviewed by
ipromo

I required quick and efficient solution for a sudden WordPress error, super job, thank you kindly Sir.

a

Reviewed by
andrejz99

a

Reviewed by
andrejz99

s

Reviewed by
sunny197

s

Reviewed by
sunny197

He is very fast with response and completes the tasks right away. Highly recommended!