Member since: September 2014
Recent Delivery: 2 months
Avg. Response Time: 1 Hrs.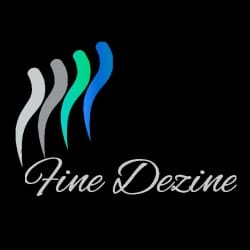 finedezine
online
offline
Reviewed by
tdowdel

Reviewed by
stephenlane690

j

Reviewed by
jaimechia

very quick in responding to buyer questions or new requirements.Professional and the output looks great. will definitely recommend to others.

Reviewed by
mariebyrne

Super helpful, extremely reactive and lovely design!

l

Reviewed by
lbboutique

Very patient and agreeable!

l

Reviewed by
lbboutique

k

Reviewed by
kellerc

Logo was great. The revisions were done just as I asked. Thank you!