I will draw your logo on my hand and give you thumbs up for $5 in

Human Billboards
1 Order in queue
10 Days On Average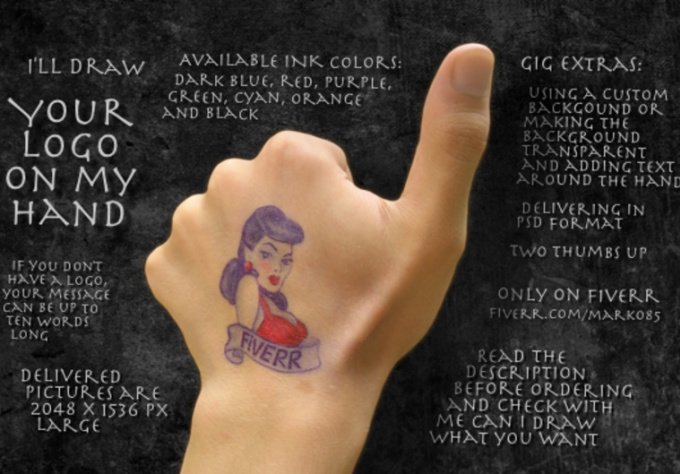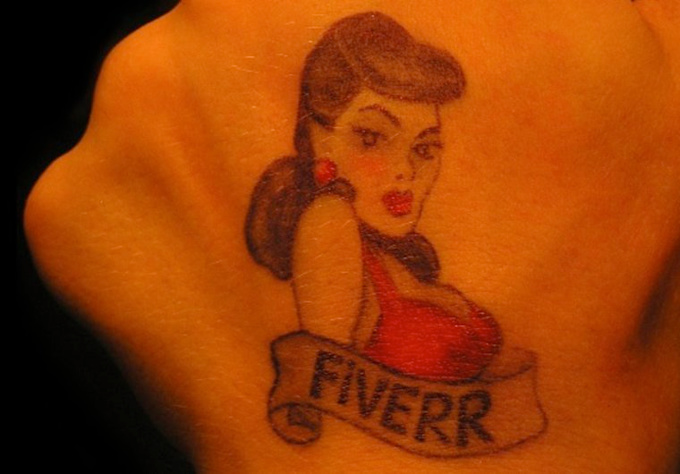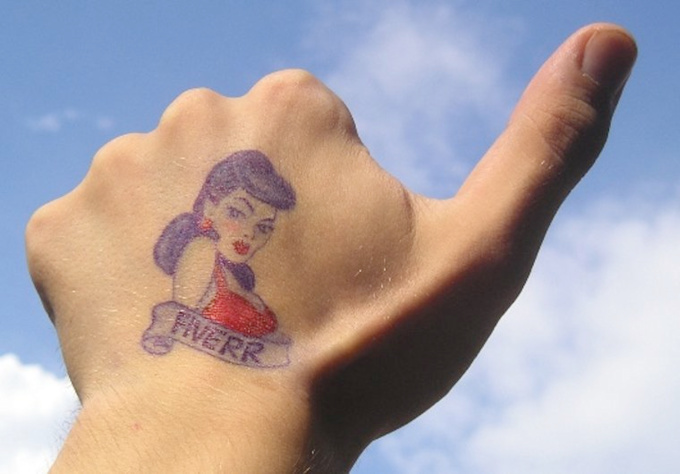 Great. Nice work ! Thanks !
Reviewed by vitescogamerbr 10 months ago
awesome
Reviewed by thandes 10 months ago
Nice work!
Reviewed by angelpie 10 months ago
love it! great work!
Reviewed by yhnasser 10 months ago
Excellent work! Thanks so much!
Reviewed by valeriepleym 10 months ago
Thank you. You are very talented!
Reviewed by desktronix 10 months ago
I am absolutely thrilled with this! Thank you! You went above and beyond what I asked and though you said yellow was difficult, you tried and succeeded. Excellent communication.
Reviewed by bendigobeck 10 months ago
Thanks for the bonus pics! Good job.
Reviewed by pfernand2000 11 months ago
Good job! Thank you!
Reviewed by talgo4it 11 months ago
Love it! Love it! Love it! If you ever find your way to Bentonville, Arkansas, USA you will have to enjoy a fish & chip with us.
Reviewed by slatham100 11 months ago
Oh! This is wonderful!! Thank you!
Reviewed by mshikhman 11 months ago
Mate, no worries about the delay- you (and your sister) did an awesome job. I'm really happy and definitely recommend your great service to everyone :)
Reviewed by flip_jam 11 months ago
Great work!
Reviewed by coinsfast 10 months ago
Awesome job! Exceeded my expectations. Thanks!
Reviewed by thecarddoc 11 months ago
Perfect Great work! I will definitely use your services again!
Reviewed by jellis2000 11 months ago
Perfect job! Well Done!
Reviewed by kobisnir 11 months ago
Great job!
Reviewed by jpmcdon 11 months ago
COOL !! Awesome !! Thanks for your Talent. Fiverr would be missing something if it wasn't for gigs like yours.. I seriously look forward to working with you again.
Reviewed by safarigraphics 11 months ago
OMG! BEST FIVERR ORDER I HAVE MADE SO FAR! THANK YOU!!!!
Reviewed by cellularciti 11 months ago
Good job
Reviewed by suientrepreneur 11 months ago
Please make sure that you ask can I draw something BEFORE ORDERING it by clicking on "contact me" (on the right side of this page) and sending me a message with the image attached to it (I usually reply right away if I can draw it). You can check out the gig's portfolio to see the drawings that I drew, but please check with me before ordering, so we wouldn't have to cancel the order later. Since it's a real drawing and I draw it with a pen on the hand, the choice of colors is limited, there can't be too many small details and sometimes I can't start working on some logo right away (since I draw on the hand, I need to make sure that there aren't any visible traces of the ink from previous orders and the skin also has to get some rest after washing the ink off... I really can't rush it because rushing it could cause a skin rash). By the way, the delivered images are 2048x1536px big and there are gig extras to use custom backgrounds, to have two hands in the picture (two thumbs up) and to make a PSD file (with the hand, shadow and the background as separate layers). Also, images that are difficult to draw on the skin could require more than one gig. Please, no indecent stuff.