Member since: July 2015
Recent Delivery: 2 months
Avg. Response Time: 1 Hrs.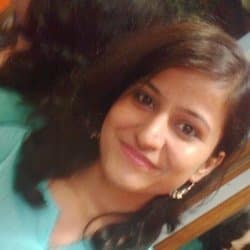 poojasharmakec
online
offline
j

Reviewed by
jcastellucci

Great work on short notice! I am very pleased and would definitely recommend buying this gig.

Reviewed by
karanputhran

Excellent Seller ! Far exceeded Expectation from the gig . Did an Excellent and thorough Job with our website . one of the few gigs on fiver that adds a lot value .Definitely coming back for more .

Reviewed by
diegok4141

Reviewed by
michaeljefferso

i

Reviewed by
interior3038

l

Reviewed by
lemamussa

Pooja is a exceptional seller, knows exactly what need to be corrected and how, and her treatment is very nice and cordial.

l

Reviewed by
lemamussa

I'm extremely satisfied with the review. With all the knowledge gained on how to improve the website, it is beyond worth the price. I couldn't recommend Pooja enough!