Member since: October 2015
Recent Delivery: 18 days
Avg. Response Time: 1 Hrs.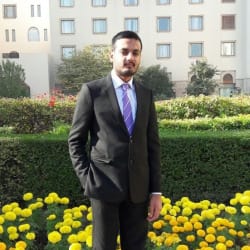 zulnoorain7
online
offline
h

Reviewed by
hasaungrigger

j

Reviewed by
jcurry55

j

Reviewed by
jcurry55

Reviewed by
wrichins

zulnoorain7 did an amazing job for me! I will definitely hire him again soon!

Reviewed by
beaskin

thanks for the work and patience, highly recommended.

Reviewed by
klipson

Fast and exactly how I wanted it. Would use again for more projects for sure.

c

Reviewed by
christianrlong

Quick communication...followed instructions relatively well...I would have like a more professional, ebook style format and would have been willing to pay a bit more. But it was a good first attempt. Thank you.