What is copywriting?
A practical guide to understand what is copywriting, why good copy matters for your business and what does a copywriter do including the main strategies to successfully promote your copy before and after publication.
May 25, 2020
9 minute reading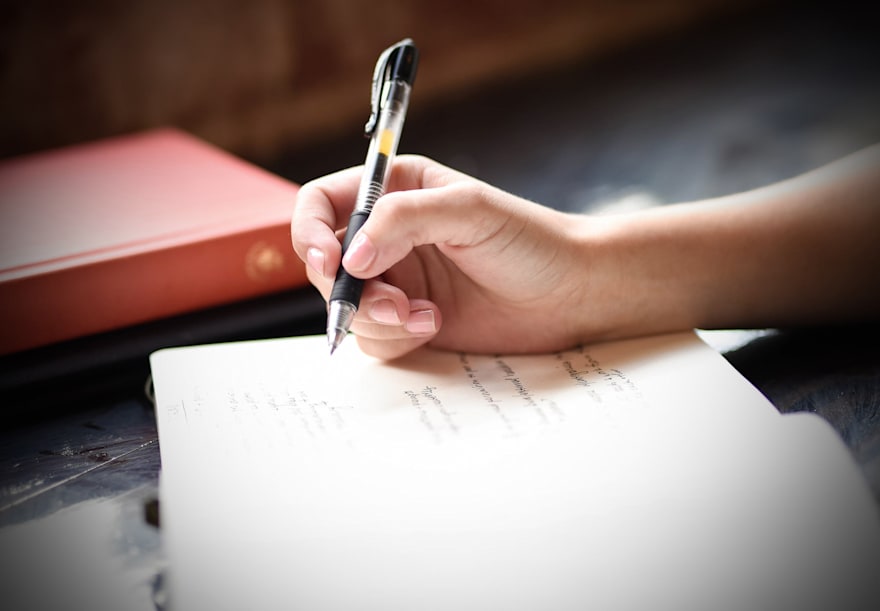 Advertising your products and services doesn't always get you the results you need. Most of the time, it's because the words on your website, in your marketing emails, or on your social media platforms are poorly written or ineffective at getting people to take the final step of making a purchase. 
This is a huge factor for success in any industry. Whether you sell DIY home tools or offer insurance services, the way your written content is formulated matters more than you think. 
Enter copywriting. It's a fancy word for writing that you use in marketing strategies to improve sales and conversions. In this thorough guide, we'll dive deep into what copywriting is, why it matters to your business, and how you can get expert copywriters on your team to help your business improve sales, leads, and conversions. 
Grab a cup of coffee and read on to find how copywriting can help you get more leads and convert.
Copywriting
1. What is copywriting?
The term copywriting refers to any piece of writing that is meant to sell, convert, and generate leads. That's it!
Sometimes, the terms copywriting and content writing are used interchangeably, but they have different purposes. The purpose of content writing is to inform, while the purpose of copywriting is to sell. In content marketing, both techniques are used to create content that both informs and sells. You see this mostly in blog posts.
All the content geared at selling and converting for your business is called copy. From your website, till your blog, emails, social media shares, advertising campaigns, print materials or press releases just to name few you'll find and need copy everywhere.
2. What does a copywriter do
Being a business owner doesn't mean you're an expert copywriter. It takes specific skills and the right frame of mind to create copy that will accomplish the right goals in the right place at the right time. Publishing copy without a strategy can have a negative effect on your business and will take time and money to fix.
Hiring a copywriter can help you: 
Write powerful, effective copy for your specific business needs

Ensure your copy is free of grammar and spelling errors

See your business through a new perspective

Release the tension of having to write the copy yourself

Save you and your employees time destined for other tasks
Copywriters may also have different levels of experience, which likely affects their skills and rate. Hiring a junior copywriter might be the best fit for your budget, and this can be a great first step for your business. Just remember, at a minimum, copywriters should be able to: 
Create engaging and persuasive copy

Write with minimal grammar and spelling errors

Meet deadlines

Work under pressure

Take constructive criticism

Have fresh eyes on your company without a predisposed bias

Take their time to strategize your content so that it converts
3. Copywriting examples: good copy vs bad copy
Are you wondering what exactly constitutes "good copy?" Well, as you can imagine, there is also plenty of bad copy. Mostly written by people that didn't do the foundation work necessary to pinpoint the brand's Unique Value Proposition (UVP). 
Let's do a little comparison between good and bad copy. Take, for example, an ad for a hair salon that offers cutting solutions during the quarantine.
The bad copy
"Cut your hair at home with this guide."
The good copy
"Thinking of cutting your bangs yourself? We can help!  With this easy step-by-step video guide, you'll have great looking bangs in no time. 5 different bangs styles included.  Need further assistance? Let's do a video call and we'll guide you."
Your company and your business need good copy to get to the next level. The smartest way to add good copy to your content is to hire a copywriter that will dig deep into your business and its goals.
Copywriting has an important role in the success of your business as it helps you to stand out from the competition, build trust and boost conversions. Tweet This
Why does good copy matter for your business
Surely, you want your business to do well. For that to happen, you need to sell your products or be hired for your services. That's where good copy comes in. The main point of copy is for people to see your ads, social media shares, landing pages and more and feel inspired to spend their money. That's why good copywriting is essential for turning leads into paying clients.
There's a progression of positive things that good copy does for your business;
First, it makes an emotional impact on potential clients with words.

This emotional impact makes them feel like they can relate to your brand.

When they relate, they will feel like your brand can solve their problem or pain point.

The call-to-action helps motivate them to make a purchase. 

This leads to increased sales and conversions for your business.
Takeaway: The negative effects of a bad copy on your business
it destroys trust

it doesn't make the reader take action

it doesn't create an emotional connection with the reader

it increases bounce rate
4. The main steps to good copywriting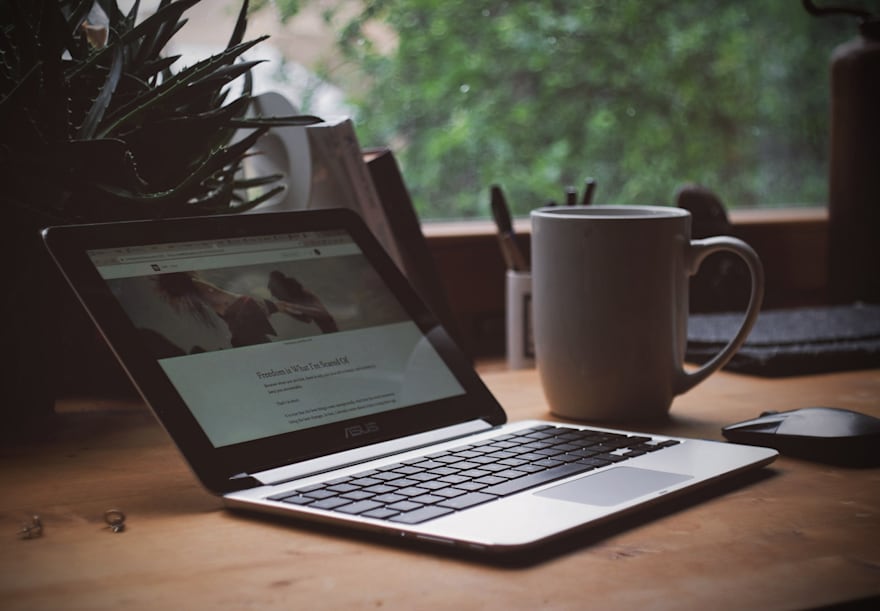 Step 1. Content Planning
Regardless of the skills and experience of the copywriter you have in-house or you will hire, you'll still have to do a little preparation to help them understand your business, your audience, and your goals. 
Five steps content creation plan
The first step is to define the overall purpose and goal for the copywriting work you seek. The following list is the foundation that will help inform your content brief. 
Define the content type. First, you have to define what type of copy needs to be written. Is it a landing page, sales page, or an entire social media campaign? Or maybe it's the copy for your website redesign. Start noting this down in a document where you will be consolidating all the information.
Define your business goals. What is your business's mission statement? Why do you sell or offer what you do? Write down the purpose of your business in an easy-to-understand paragraph. This is the driving force for all the work the copywriter will do for you.
Define your uniqueness. Looking at what needs to be written, list out any products or services which are mentioned or included. Define each one with its most important features and specifications. What can customers benefit from these products or services? What is the unique value proposition?What puts you over the competition? 
Define your target customer. Who is your ideal audience? Define in detail your user persona. Your copywriter needs to know who they're writing for and who it will be directed at. Be detailed in your descriptions. Start at the quantitative descriptions like age, gender, location, occupation and continue with qualitative features like what they like or dislike, what their hobbies and personal interests are. 
Define customer pain points. Note down your ideal customer's pain points. A pain point is something in their life or work that isn't working quite right and needs fixing. How do your products and services fill that gap and solve the problem? Be specific.
Tip: Providing all this information to the copywriter will save you lots of time and money in the long run. It establishes the foundation for a positive working relationship with a copywriter that can take your business to the next level.
Step 2. Keyword research
Let's go through the steps of doing a keyword research to set up a foundation for the copy you need. You might have already done this for your business as a whole. But every new landing page, product sheet, or sales copy needs its own set of keywords.
Let's start with your keyword research
Define your keywords
The first step is to define the main keywords for the copy. These are the queries your audience will type into Google or other search engines to attempt to find a solution to their problem—and you want your business to be the solution! 
From there,  branch out to long-tail keywords, question keywords, and LSI related term keywords. For this research, use tools like SEMRush, Answer the Public, Buzzsumo, Ahrefs, Ubbersuggest, or Moz. Organize the keywords in a spreadsheet so that your copywriter can see their competitive score. Most of the tools mentioned above offer CSV downloads.
If you're unfamiliar with keyword research, you can save time by hiring a keyword specialist. 
Find a keyword research specialist
Conduct Google searches
With your keywords in hand, conduct Google searches to see what shows up. Take notes on your competitors' copy and how they've put it together. Pay attention to whether Google is returning informational, navigational, or transactional content to be sure that the content you create lines up with the intent of the keywords. If there are any results that catch your eye as something you'd like to have for your own business, keep a reference of it to show your copywriter. 
Analyze Google trends
Use the Google Trends tool to do a bit more research about your keywords. Google Trends will show you the popularity of your search terms and whether the number of people searching for them in a given time period is increasing, decreasing, or staying the same. If a keyword is trending downward, it might not be a sustainable way to get traffic to your website. 
Tip: Run a competitor analysis to step up your content
Using tools such as SEMRush, BuzzSumo or Ahrefs you can find some very valuable insights from your competitors, such as:
the format types their followers enjoys the most

the tone they adopt

content length

the types of CTAs they are using

how frequently they are publishing

the keywords they are targeting

generic engagements trends such as: comments, shares or likes
Step 3. Organize your content efficiently 
When you hire a copywriter, you'll give them a brief to work with. A good copywriter will usually have more questions to clarify or double-check things on your brief. Nevertheless, you need to be as thorough as possible to ensure the best optimal outcome. 
The section above about preparing the content is the first part of the brief for your copywriter. After that comes the actual information that they will need to work with. For things to flow smoothly, you need to organize it all.
Let's take a look at how to organize the content your copywriter will need to draft your copy.
Define the topic and put together a topic map
At this point, you already know what type of content you need. Now it's time to define the topic. Use the information from your keyword research, Google searches, and competitor analysis to find a topic that both solves your clients' pain points and is something that falls in line with your business and industry. An ideal content topic will be something people are frequently looking for but can't find exactly what they need—so your business will provide it, drawing in more traffic for you. 
After you've defined the main topic of the content you need to be written, create a list of the sub-topics your copy will also need to include. These will form the subheadings of your copy. Sub-topics should be closely related to your main topic, but cover different facets to provide thorough information to your readers. 
You may have some sub-topics in mind immediately, but if you need help finding them, there a couple of strategies you can use:
Google your main keyword and look at the "related searches" at the bottom of the page. Many of these will be closely related sub-topics. 

Find the Wikipedia page for your topic and pull from the table of contents. 

Look at competitor content and ensure that you are covering similar points, while also adding extra value that puts you above your competitors. 
Tip: As you are researching sub-topics, you may find additional topics that are related to your main one but don't quite fit in the same piece of copy. You can save this for future pieces of copy to create a topic cluster of several related articles or landing pages.
List your references, sources, and inspiration
While defining keywords, doing Google searches, analyzing trends, and doing a competitor analysis, you surely came across content that you were inspired by. Keep those in a list with links or take screenshots. If the copy needs technical information, put that all together in a folder as reference for the copywriter.
Come up with a temporary title for the project and for the intended body of copy. This will help keep all things in mental order for you, your team, and the copywriter. Your copywriter can rewrite the title to be maximally effective when published. 
Set up a content style guideline for your copywriter to follow
By now you should have a folder with documents, spreadsheets, and references. The next thing to complete the content brief is the content style guideline. This guideline can be reused for other projects. You only have to create it once and then tweak according to each project.
Here's a quick list of what goes into a content style guide:
Brand mission and values: Start off the content brief with an introduction to your business and what it stands for. What is the brand mission, brand story, and company values? What does your business solve for people and how?

Copy preferences and rules: Continue by laying the ground rules for the copywriter. For example, there might be words and terms that your brand can't use. Or maybe you want to stay away from copy that is too pushy or repetitive.

Editorials rules and recommendations: Make sure to express in the content brief that you expect perfect grammar, spelling, and syntax in the copy. Offer suggestions for use of contractions or to stay away from overly technical words.

Purpose and Objective: Next up is the part where you explain the purpose of the project and what goals you'd like to achieve. Do you want to sell more products? Are you looking to bring in more members to your site? Also, include expected results from the project.

Target Audience: Describe the target audience in detail; who they are, where do they work, what they need, what they expect from your brand. Be specific as to what kind of language resonates with this audience so the copywriter knows who to write for and how.

Voice: The voice is what defines your brand when readers come across your copy. It has to match any other copy that you already have published so that customers aren't confused.

Tone: Give detailed instructions about the tone; is it authoritative, friendly, or educational? Is it conversational or leaning towards an academic tone? The tone and voice go hand in hand with each other and you have to describe that to the copywriter.

Style: Define things like; using short sentences, not using exclamation marks, or using them at will. Explain to the copywriter if they should use bold or italic words and terms in the copy. Include if you'd like them to use quotes from experts and explain which ones are suitable.
Choose a preferred structure for your content
Continuing with how the copy looks, explain in detail how you prefer the copy to be structured. For example, copy for a landing page must follow a specific structure with H1 headings above the fold, H2, and H3 headings interspersed in the following sections and text blocks with no more than a certain number of characters. Other types of content, like brochures, need a detailed explanation due to how the print will be folded. Include visual examples from previously published content. Remember that the copywriter's job is to improve the copy, not the design.
Organize all the visual assets
Don't forget to add the visuals that will go with the copy. Even though the copywriter won't be creating or editing any visuals, they need to know what visuals will be included in the final design. You can also ask the copywriter to write captions and alt text for the visuals. 
If the visuals haven't been defined by the time you hire the copywriter, include inspiration visuals that will give a clear idea of what will be included later.
Add the visuals in a folder or set them up on one sheet for easy viewing. If the new copy is meant for an already designed landing page, screenshot the design or include the link in the content brief.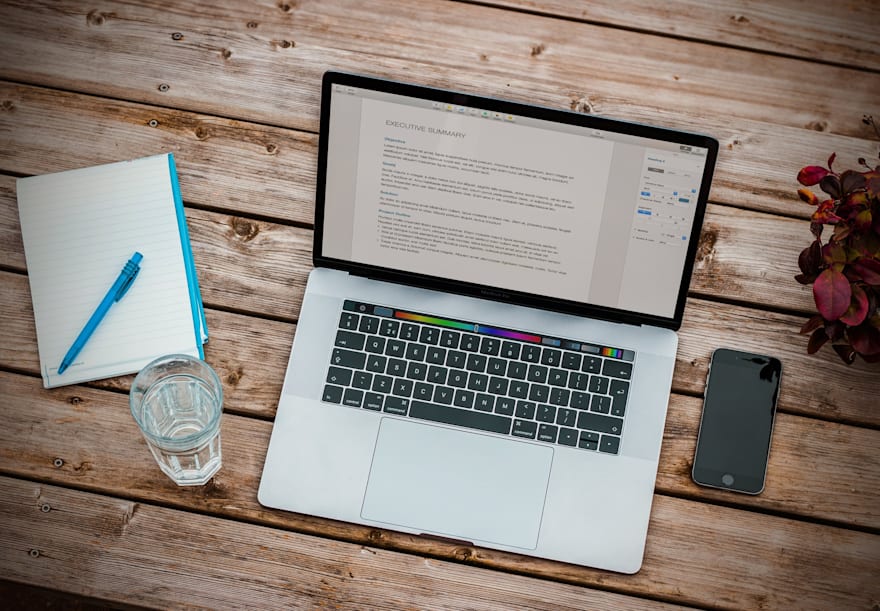 Step 4. Create your copy guidelines
Now it's time to put it all together in the brief. It can be a folder in Google drive, or it can be discussed on a call after an email. Either way, all the information you put together goes inside the content brief. Organize it into sections so it's easier to understand. The more information you give a copywriter about your project objective and goals, the better your results will be.
Define the assignment guidelines for productivity and communication
But wait, there's one more thing you need to add to the content brief. It's a closing section about how you expect the project to be tackled as a team between you and the copywriter. 
Include these things in the assignment guidelines:
Your preferred communication platform. Let your potential copywriter know about how you'd like to communicate. Do you prefer email and Google docs or do you rather bring the copywriter into your Slack platform? Other options are Basecamp or ClickUp.

Deadlines for drafts and revisions. Set up a schedule for drafts and revisions. When you hire the copywriter, this might have some adjustments to fit both your schedules. You'll have to later set up deadlines inside your communication platform with reminders and checklists.

Deadline for the finalized project. Choose a preliminary deadline for the project. Don't forget to leave some leeway for any setbacks or complications. It's better to set the final deadline for a day or two before you'd really like to have the project finished.

Detailed timezones for members involved in the project. If your team is remote and in different parts of the world, they all work at different times of the day. If your copywriter will need to talk to someone on your team, it's best to inform everyone about the different timezones. That way, no one will be expecting responses at inappropriate times.
5. Find & hire a freelance copywriter the right way
Congrats. You're ready to hire a copywriter. 
But here's the thing: you need the right copywriter for your project. Let's take a look at what you need to do.
Define the type of copywriter you need
With all the preparation you've done, you should have a good idea of what type of copywriter to look for. Do you need an email copywriter, or a product sales copywriter, maybe a podcast placement copywriter? Many copywriters can work in any style, but some specialize in particular fields. If you have a specific need or goal, it's best to look for a specialized writer.
Interviewing a copywriter the right way
In order to hire the right copywriter for your project, you have to ask the right questions. Establishing a positive and professional relationship with a copywriter is essential. There needs to be good communication all around. That way, the first job will be a success and then you can move forward with more projects afterward.
Below you'll find a list of suggested questions to ask your potential copywriter. As you can see, these questions are the great steps towards a positive conversation.
Do you have experience writing for my industry? After asking some questions to get to know the interviewee start asking the punctual questions. Start by asking if they have experience in your particular industry. If they say yes, ask for what companies they've worked for. If not, ask if they could see it as a problem, or are they willing to take upon a challenge.
Do you have an established research process? Next, ask if they have a research process when starting a new project. Copywriters should be able to dig deep into a company to find out the UVP. Pay attention to what they say their research process looks like. If they say that all they need is a brief, then they might not be the right fit.
Can you show us some writing samples? Ask to see some of their copywriting work. Most will have a selection of their best work on hand. If there is any of their work live on the internet at that time, ask to see it. Ask a few more questions about those projects; are they successful? are clients seeing good results?
What is your preferred style of copy? Ask the candidate if they have a preferred style of copywriting. Some copywriters prefer a storytelling angle while others lean towards a more technical approach. Either way, it's highly likely that they have a preference.
Do you have a favorite product or service category to write for? Following the previous question, ask about their preferred category or industry. If it doesn't match your company, don't worry, that doesn't mean that they won't do a good job. If they answer that they prefer a challenge over something they know a lot about, that's a good sign.
Are you familiar with keyword research and Google results analysis? Some copywriters offer keyword research and analysis, but not all do. In some cases, a copywriter may have some content marketing knowledge and can offer a deeper analysis of different types of keywords and how they perform. Ask if they are familiar with google results analysis to see if they can make a good assessment as to where your current copy could use a refresh in the right direction.
After interviewing a few candidates and choosing the top one or two, conduct a test to see if they fit the bill. The most efficient process is with a two-part test that will determine how suited the candidate is for the job.
Ask them to write something
The best way to know if a potential copywriter will write exactly what you need is to ask them to write something as a test. If what you need is a set of product descriptions, don't ask them to write an email copy. Task them with a project just like the one you need or closely related. You'll probably have better results if it's a paid test. You can offer a lower rate than what they ask for just for this process.
The copywriter will do their best work if they feel that your testing process is honest and standard practice. Let them know it's something you always do with candidates. Don't diminish their work and ask them to prove themselves. Make sure to be transparent in the process.
Give feedback and analyze their response
But wait, that's not enough. Conduct a second part to the test for better results. Send the copywriter feedback about their work and offer suggestions about how they can improve the copy. Analyze their reaction and see how they go about editing the work with your feedback. This process will show you how they confront constructive criticism.
From the results of this test, you can make a decision if the copywriter in question is right for the role. Base it on the actual work they produce and on the answers to your interview questions to determine the best fit for your business. 
6. Strategies to successfully market your copy before and after publication
Having copy written isn't the end of the process. The most effective sales copy in the world won't lead to a single conversion if you don't build buzz for your new piece of content.
However, before ever hitting publish on any type of content, make sure to proofread it. This can be done by the copywriter, a copy editor, or through a proofreading service.  Have some team members look at the copy as a fresh set of eyes. 
You can't forget this step. Nobody wants to publish good copy with a typo in it.
Strategy # 1. Create pre-launch buzz for your content 
Why should you consider promoting before publishing?
Generally, new copy is promoted only once it's published. But did you know that you can promote content before it's published? Pre-publication promotion is great for creating hype about your content. Let your followers and clients know that you'll be publishing a great piece of content soon. Suggest they stay tuned for more news by gathering their email. 
Follow these guidelines when pre-promoting:
Use the same tone and style of copy as the final content.

Don't oversell yourself. You have to deliver exactly what you promise. 

Always live up to the hype. If you share a launch date, be sure that you'll commit to it.
Surely, the value of this strategy depends on what type of copy you're working on. An email newsletter, for example, doesn't need promotion before you send it. A product launch, on the other hand, could definitely benefit. 
Key takeaway: Pre-promotion is key to letting people know that you have something great coming. When you use pre-promotion strategies you can:
gather email leads with the promise that they will be the first to know the news. 

offer discounts for the first few signups.

send free gifts of products you already have for them to test out.
Some types of content that can merit from a pre-launch promotion strategy are:
Webinars

E-courses

New product launches

New services
Setting up an ongoing content promotion strategy
It doesn't matter if your new content merits pre-launch promotion or not, you'll need a content promotion strategy. It would be prudent to keep your copywriter on board during this process. They already know the ins and outs of the copy because they wrote it, so it will be easier for them to also write the promotional copy. 
Promote your content on the platforms where your customers and clients are most active. This might simply be on Twitter or Facebook. But guess what, you should also consider other platforms that have a wider reach. Only tackle these once you've taken care of your proven channels. 
For better results, within a spreadsheet create a content channel detailing information such as:
The type of content you want to publish (article, guide, how-to, interview..)

Where you will publish (blog, guest post, forum..)

How frequently (weekly, monthly...)

The objective you want to reach with piece of content (shares, comments, likes, email-sign ups..)

The type of tone you want to use (professional, humor..)
Below is a shortlist of channels to promote your content before as well as after publication.
Social media

Email newsletters

Blog posts

Forums

Podcasts

Answering questions on Quora and other Q&A websites
Now, let's take a look at your options for creating a promotion strategy. 
Three simple pre-launch content strategies you should consider
Let's take the example of a new product launch. Your copywriter in addition to write the copy for your product page, he could also create some social media copy, an email newsletter, and sales copy to use for your product pre-launch promotion activities.
The two most effective channels to promote content before it's published are email and social media. Most other channels are more suited for promoting after publication. 
Here are three ideas you can easily think about:
Use copy snippets and share them on social media
Create campaigns with snippets of the final content to create awareness and excitement about what you are about to publish. 
Present the product as a sneak peek in an email
Send a newsletter with a teaser about what you've got planned. Give a small intro of what it's about but leave space to create interest. Share some visuals or a short video.
Tell the backstory in a video
Make a video in your brand style telling the story of why you're launching the new product and how it will help your clients. Be honest, unique, and interesting. Use storytelling techniques to bring attention to why your product or service is what the viewer needs.
Strategy #2. Continue driving traffic after publication
Congratulations on publishing the content you worked so hard on, now what?
On the day of publication, there are a number of things you should do to maximize the impact of your content.
Here are some practical ideas to get more eyeball on your content:
Nurture your leads. If you did any pre-promotion and gathered email leads, the first thing you need to do is send out an email beamer to that list. It there wasn't any pre-promotion, send a newsletter to your actual mailing list to present your new content. Don't forget to add the link and some exciting terms to get them to click. Remember that your copywriter can help write these emails.

Create social media hype. Share on all your social media channels to spread the excitement. If there was pre-promotion, use terms like "It's here!" or "Here's what you've been waiting for," etc.

Go Live. Create a live video telling your followers about your new content and let them know where they can see it.
How to promote after publication?
After the first efforts upon publication, there are other things you can do to promote your content further. There's a myriad of ways that your content can spread far and wide. All you need is some outreach efforts and a social media strategy.
Promote your new copy with the following strategies:
Link the newly published copy to already published content on your site.

Send outreach emails to prospects that might want to include your link in their own content, including the people you quoted in the copy so they can share with their own followers.

Create Facebook ads or other types of ads on services like Google ads.

Set up a social media strategy that spans over time. 
Tip: For social media, use a scheduling tool such as Buffer to save time and effort. With such a tool, you can schedule posts for all your channels easily.
Strategy #3. Repurpose your content to increase exposure
As you saw above, there are many ways to promote your new copy before, on the day of publication and few days after. But if you want to increase the exposure of your reach you must think about different ways to repurpose your content under different forms and via different channels.
Bottom line, you need to set up an evergreen strategy so that your content continues to drive new traffic over the time.
Here are 8 ways that your content can be repurposed
Create an infographic

Convert it into an ebook

Put together an interactive presentation

Turn it into a video

Create a podcast

Answer a number of related questions on Quora 

Turn it into a webinar

Update it with new information and republish
If the copy for this project is for a piece of evergreen content, then it's much easier to repurpose and refresh.
Evergreen content has the potential to drive traffic and to be shared consistently for a long time, even years. Just make sure to revisit it and update any outdated information.
Use copywriting to help your business grow
Copywriting doesn't have to be mysterious or complicated. It takes planning, skill, and a deep understanding of your business needs and goals, but the benefits of a good copywriting strategy can not be overstated. 
Hiring a copywriter to help your business saves you time and brings expert skill to your business to have the best impact on your bottom line. A skilled copywriter who is armed with all the information they need can amplify your marketing efforts and ROI to new heights and curate your brand image for your target audience. This is why it's essential to prepare your business information to share with your copywriter. 
Don't forget to promote your new content efficiently and use the copywriter's expertise to help you draft the promotional copy to maintain a consistent brand voice and style. 
With the right copywriter and copywriting strategy, your business will grow like it never has before.